Lifestyle
Rhythm City Star Reneilwe To Grace WeBechuana Music Concert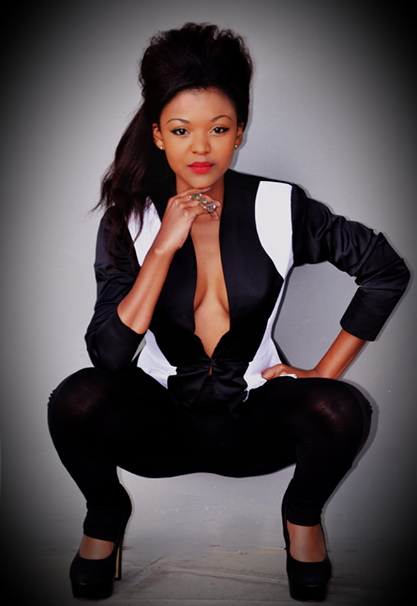 South African actress, Amogelang Chidi, will alongside Flava Dome presenter Loungo Pitse be co-hosting WeBechuana, an event whose objective is to entice young people to celebrate Independence Day  on 29 September at My Destiny Gardens in Serowe.
The event will be held under the theme "Ko re tswang." Chidi is a South African singer, dancer and actress best known for her role as Reneilwe (Electra), in the e.tv soap opera Rhythm City. She made her first appearance in late 2012 and has appeared in a number of television adverts and was the presenter of Design and Automobile on DStv's AfricaMagic channel.
When they coined WeBechuana, the organizers say they had realized that there was a decline in the essence of celebrating Independence Day, particularly among the youth.  The event will therefore sensitize the youth about where they come from as a nation. Moreover the event seeks to bridge the gap and bring a balance for independence to be celebrated equally across all ages. The event so far has been graced by legends like Kelly Khumalo and Rocko, all the way from France.
Event Organizer Phaf Phafanatold the media that they chose Amo because of the kind of follow up she has amongst young people and her relevance to the target audience as they want to attract as many young people as they can to bring the spark of celebrating Independence Day. "We wanted someone who will answer the need of young people and Amo is what a lot of young people love and they rally behind her in masses, so we wanted people that will connect with the audience and she is exactly that," Phafana said.
Phafana said the actress cum entertainer has a certain charm to her and will easily connect with the audience. He highlighted that they want to make celebrating Independence a culture among the youth. Also amongst the entertainers will be young people who can manipulate the setting and can bring a certain feel and have their own ambiance like South African Motswako First Lady Fifi Cooper, ATI, Dj Lee from Lesotho, LaTimmy, Guyvos, Shimza South African creative DJ Trademark, Wizards, Girly (O dibodi), Amanados, Chef Gustos, Dlala Pantsola, and any more artists.