Technology
Samsung Galaxy S9 To Feature 3D Emoji 'More Advanced' Than Animoji On The iPhone X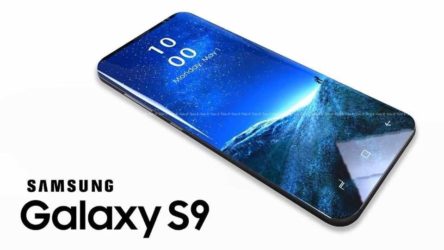 Samsung's new Galaxy S9 smartphone looks set to face off against the iPhone X in more ways than one.
According to the latest rumours, the forthcoming Android heavyweight will feature advanced 3D emoji characters that respond to facial expressions. These will be "more advanced" than the Animoji characters Apple created to show off the power of its iPhone X.
The Samsung Galaxy S9 (and a larger "Plus" variant) are all but certain to appear at a special Samsung event later this month .
According to a report in Korean publication ETNews , the new phones will also be the first from the manufacturer to feature stereo speakers.
Samsung's push into 3D emoji makes sense given how popular Apple's creation has become. It's also a way of putting a friendly face on the advanced facial recognition software called "Intelligent Scan" that the company is reportedly packing into the phone .
A report by XDA first uncovered the presence of the new tech, which was discovered in a beta version of the Oreo operating system for the Galaxy Note 8.
In practice, it means the front facing camera will record facial movements and recreate them on the screen – possibly in the form of adorable animal characters.