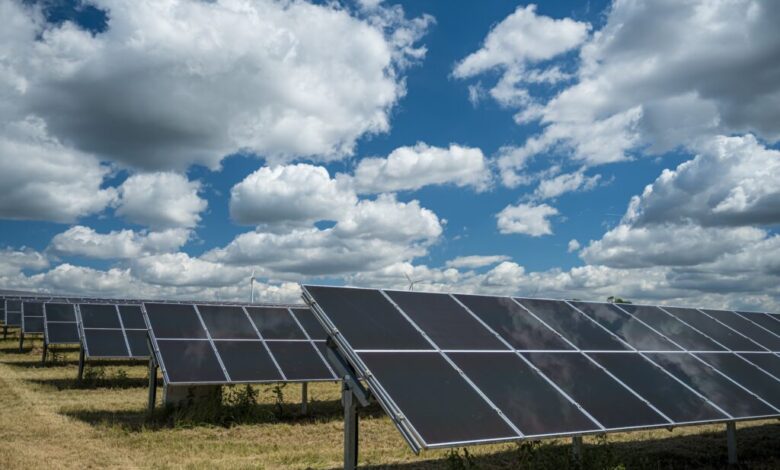 Shumba Energy Limited has recently secured funding for its solar electricity project located at Tati.
Shumba Renewables (Pty) Ltd (ShuRen), a subsidiary of Shumba Energy has secured commitments for equity funding amounting to over Nine point five million Pula (P9.5 million), or Nine hundred and fifty thousand United States Dollars (USD 950,000).
The funds raised shall be used to advance ShuRen's projects in the region with focus on taking the Tati Solar Project to financial close. The Tati Solar Project is a world class hundred megawatts (100 MW) solar project near the city of Francistown and is currently in the late stages of development.
The Project was recently issued and Environmental Authorisation and awarded a Generation License.
This follows the Company's recent announcement that further to an extensive review of the Company's operations, the Company's primary focus in the immediate term going forward will be on delivery of renewable energy projects.
"We believe that fossil fueled projects will continue to be necessary for a transitional period however environmentally sustainable generation will continue to develop at significantly greater rates and is expected to become the main source of energy going into the future. The funding will support our efforts to promote sustainable and clean energy for regional consumption in the best interests of the planet and future generations." The Chief Executive Officer of Shumba, Mashale Phumaphi, asserted.
Shumba Energy Limited is an energy development company based in Botswana. Established in 2011, the company is reaching its development objectives and now controls a significant portion of advanced energy projects in Botswana. Shumba is developing a portfolio of Projects servicing energy poor Southern Africa with emphasis on those with the least energy access. For Shumba "Powering the Future" means addressing chronic power shortages head-on and supplying energy to affected southern African countries in a sustainable and cost-effective manner. The Company's main activity areasinclude renewable energy, fuels, trading and mining.