Business
Trending
BBS brawl; dust settled once and for all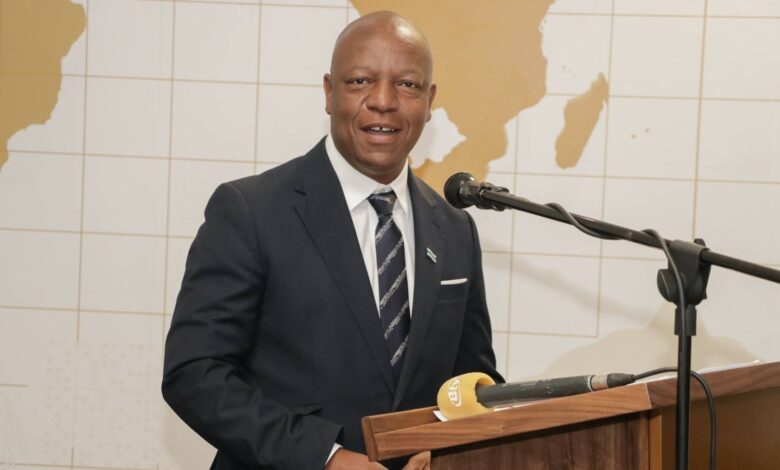 The Botswana Building Society Limited (BBSL) boardroom brawl is finally and officially over. The scuffle which took about a month between the Management and the Board of Directors is now officially a closed chapter.
Justice Michael Leburu rubber-stamped Molefe's victory today as he confirmed the interim order issued on the 30th April 2021 to have AGM proceed against the Board of Directors wishes. "Justice Michael Leburu of the Gaborone High Court has confirmed the Interim Order of Friday 30 April 2021 secured by a BBSL Shareholder Mr. Derek Brink to enable the 2020 Annual General Meeting (AGM) to proceed after attempts by former Board Members to stop the meeting." Pius K. Molefe, BBSL Managing Director announced.
The Board of Directors led by Ms. Pelani Siwawa-Ndai was at loggerheads with the Management led by Pius Komane Molefe. Though there were some small issues, the main issues was the Annual General Meeting (AGM)- whether it should take place, and if the then Directors should run unopposed or not. The two parties had diverging views on the matter, and that caused opposition which led to a brawl.
Aforementioned Interim Order was returnable on 03 June 2021. It not being contested by the former Board Members led to its confirmation. This means that decisions taken at the 2020 AGM such as the appointment of the new BBSL Board are final.
Board of Directors elections were held during the said AGM, and the outcome saw the old Board of Directors being voted out and being replaced by new faces. The new board favoured Molefe and lifted his and Showa's suspensions.
'Once again, BBSL would like to thank its Shareholders, stakeholders, and well-wishers for their very strong support when corporate governance matters which arose during the month of April 2021 were being addressed. The challenges are now in the past." he affirmed.