Technology
Sony's Xperia XZ1 And XZ1 Compact Are More Of The Same Thing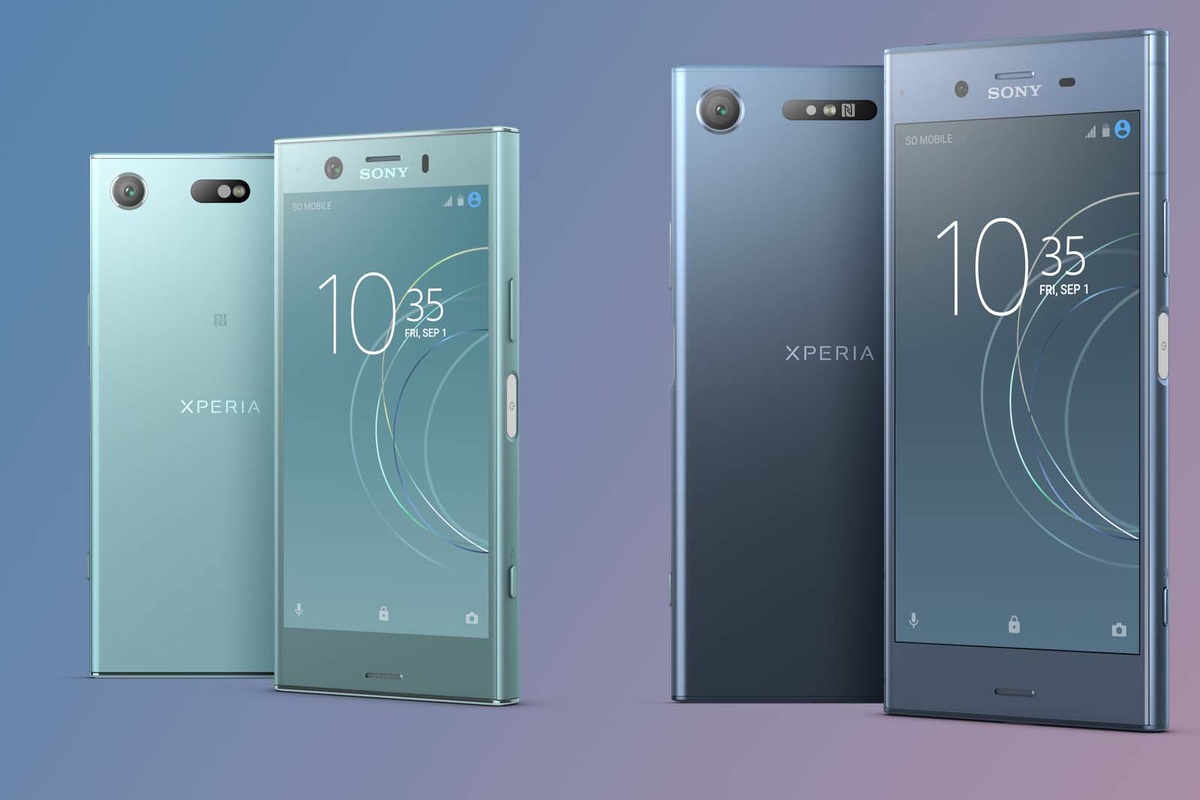 The Sony Xperia XZ1 and XZ1 Compact are siblings, but not equals. This newest pair of Android phones from Sony still look like Xperia devices from the past, but with today's specs, such as Snapdragon 835 processors, 4GB of RAM, and 19-megapixel cameras. The bigger XZ1 features a 5.2-inch display, while the smaller Compact model has a smaller 4.6-inch display.
At first glance, the XZ1 is priced aggressively at $599, while the XZ1 Compact goes for around $560. Sony isn't pushing heavily with carrier partners in the United States. Instead, it's selling the phone directly via Amazon; that's where the "buy now" link on their product page points to. Both versions are unlocked to be used with GSM carriers such as AT&T or T-Mobile. (Unsurprisingly, the XZ1 phones will not work with Verizon or Sprint.)
Going into my test of these phones, I had two questions: first, are they any good as daily drivers? Second, should Sony even make phones still? Flagship phone duo or not, some of my experiences with the new Xperias seemed a bit out of place in 2017.
During the past few years, while other phone makers tinkered with different aesthetics, Sony stuck to its staple of aluminum frames, glass backs, and waterproofed microSD / SIM tray flaps. The XZ1 definitely looks the part with some specs reminiscent of a "premium phone," but the hardware design (bezels!) leaves me with the impression the XZ1 is somehow an older-generation Android phone.
Both of the Xperia XZ1 and the Compact model have Snapdragon 835 processors, Android 8.0 Oreo with Sony's interface, 19-megapixel rear cameras, IP68 water resistance, 4GB of RAM, and USB-C with Quick Charge 3.0. Powering both XZ1 models is a below-average-sized battery of 2,700mAh. (More on that later.)
As has been the case with the past few generations of Xperia devices, there are no fingerprint sensors on the XZ1 or XZ1 Compact (or any Sony phones) sold in the US due to a suspected corporate debacle. That's probably enough of a reason for most people to just skip right past these phones, or become intimately familiar with their lock pattern or PIN code again.
But like human siblings, they also share differences that make them unique. The compact gets an 8MP selfie camera, while the full-size XZ1 gets a 13MP front-facing sensor. Regarding internal storage, the XZ1 starts at 64GB, while the Compact settles for 32GB. Both have microSD support (up to 256GB).
In late 2017, it seems unfashionable and frankly antique to have thick bezels around a phone display. Sony continues to walk to its own beat with the XZ1, surrounding the 16:9 5.2-inch HDR display with large bezels above and below it. However, I think it's passable if the colors are good, the HDR is dazzling and rich pixel density on a small display benefits battery life. However, the Compact has none of those traits — worse colors, lower 720p resolution, and no HDR. You can select color profiles in the display settings for both phones, but there's no saving the Compact's inferiority when placed side by side.
If you want to compare the XZ1 to another Android 8.0 Oreo phone, the Pixel 2 XL, then know there's not much to compare, considering the issues that plague the LG-produced display. The XZ1's display is better.
Both the XZ1 and XZ1 Compact are equipped with Sony's 19-megapixel "Motion Eye" camera sensors. That's usually a good thing, as Sony has had a knack for good camera sensors. I thought my first impression would acknowledge the XZ1 pair still carry that trait.
There's a bit of everything for the phone camera diehards: 960 fps slow-motion capture (at 720p resolution), 4K video recording, a 25mm wide f/2.0 G lens, HDR support, and even a mobile version of the BIONZ image-processing engine — from the Alpha mirrorless cameras — to help speed things along.
But remember: great specs and bullet points can fall victim to optimistic hyperbole, and Sony scrapes by with the XZ1's cameras.
The cameras capture a significant amount of detail with both natural outdoor light and artificial indoor light. However, you'll start to see signs of ISO compensation in darker scenes, including shade. Overall, they're not in the same ballpark as the iPhone 8 or X sensors, and definitely not close to the shots from the Pixel 2 devices.
Basically, XZ1 cameras aren't on par with the price of the phones they're attached to, or their main competitors' sensors.It's worth saying the video mode on both phones is pretty good. While the XZ1 has a better screen to capture photos and videos with, they both use the same camera sensor. Sony's 5-axis electronic stabilization is a godsend for correcting sudden movements or panning when recording.
If there's a discussion to be had about which Xperia to pay most attention to, then by default you would gravitate toward the bigger XZ1. In my usage, the Compact is just like its bigger sibling, although only slightly worse to look at, due to the 720p screen and video-recording limitations. But that's enough complaints. There is room for praise: both XZ1 phones use Android 8.0 and sing a hymn for speed.
Open all the apps you want, switch from Dark Sky to Twitter, or record a 4K clip, then go play an HD video on YouTube. Software lag or stutter is not part of the XZ1 family language. Not that you should expect slow speeds with a Snapdragon 835 and 4GB RAM running the show, but you can never be too sure.
A fast, reliable software experience is crucial, but compelling software design is just as important. Somehow, the interfaces on some bundled apps are reminiscent of older versions of Android and are in need of a face-lift. But, Sony does you a solid by providing the default Google Now feed on the home screen like Google's own Pixel phones, along with notification and app drawers which are practically stock Android 8.0.
The one area the XZ1 Compact has an advantage over the regular XZ1 is with battery life. My attempts to sap the life out of the 2,700mAh battery took me a little over a full day, with GPS, Bluetooth, auto-brightness, NFC, and vibrant colors enabled. Meanwhile, the bigger XZ1, with a larger screen and more pixels to push, lasted just a little under a day with the same settings.
Either phone could get you through the work day, unless you use the hot spot mode and watch YouTube videos while you could be working.
The Xperia XZ1 devices are poster children for dichotomy: no fingerprint sensors, but fast software; good build quality, but thick bezels; average cameras, but great camera software; low-resolution displays, but great colors; and most peculiar of all, small batteries, but with all-day vitality.
Don't misunderstand my lack of enthusiasm: the XZ1 and XZ1 Compact are definitely usable phones. But, with so many compelling flagship phone duos on the market, I haven't come across enough reasons to ignore an ocean of similarly priced devices for the new Xperias.