News
Trending
"UDC Motion of No Confidence was waste of Parliament's time" – BDP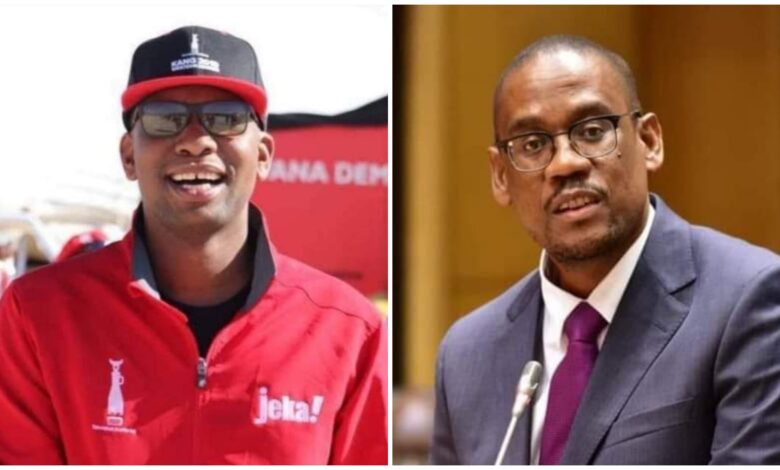 The ruling Botswana Democratic Party (BDP) has condemned the Motion of No Confidence which was recently tabled by the Leader of Opposition (LOO- Honourable) Dumelang Saleshando.
According to the statement issued out by BDP Communications, led by former BCP member- Kagelelo Banks Kentse, the motion was a waste of time and an act of desperation.
The Motion which got defeated, BDP says, is part of a series of "other plans that are yet to surface which are part of a grand plan by the UDC to destabilize government and ascend to power by hook or crook."
"This motion, as the BDP MPs rightfuly described it, was ill-conceived, motivated by hatred and a waste of Parliament's time. A series of events have been taking place since the 2019 General Elections, all of which are part of the grand plan to wrestle power from the BDP. All these plans falled and will continue to fail because the UDC is short sighted. The only way to assume state power in Botswana is through the ballot, which the BDP has been successfuly doing since 1966. What the UDC has been doing is to try and fuel tension and unrest with the hope that the people will rise against the BDP government." BDP Communications wrote.
The party further attacked the tabler of the motion, Saleshando, saying he tabled the motion to impress Duma Boko. According to the BDP, Saleshando does not enjoy support of the party he leads, the Botswana Congress Party (BCP). The BDP says Saleshando is now trying to get Umbrella for Democratic Change (UDC) backing as the BCP has "cast him out".
BDP further advised the UDC to focus its energies on 2023 General Elections as they can only win state power through a ballot.
We therefore advise the opposition to forget their political gymnastics and know that government is assumed through the ballot

BDP Communications