News
Vice President to leave for Mozambique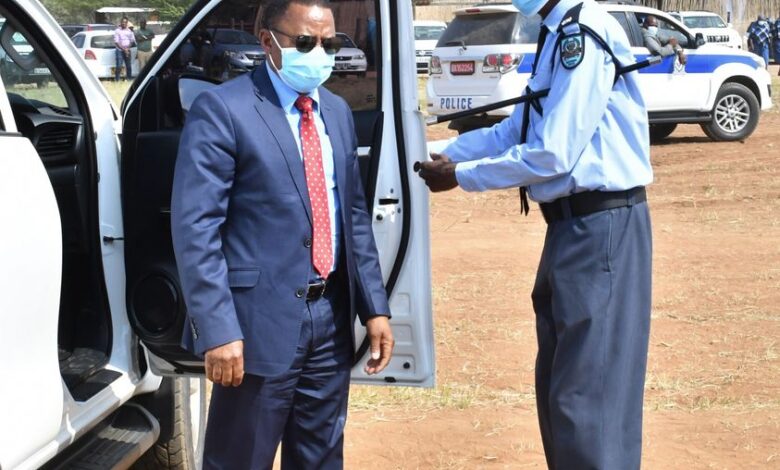 His Honour, the Vice President Mr. Slumber Tsogwane will
leave for Mozambique this afternoon at 13:00hrs to visit
the Botswana Defence Force Contingency deployed to the
SADC Mission in Mozambique (SAMIM).
His Honour the Vice President will be accompanied by the
Minister for Defence and Security, Honourable Kagiso
Thomas Mmusi, and the Minister of Foreign Affairs
Honourable Dr. Lemogang Gaokgakala Kwape.
In addition Honourable Members of Parliament, Onneetse
Ramogapi of Palapye, Motsamai Motsamai of Gantsi South,
John Thiite of Gantsi North, and Tumisang Healey of
Gaborone Central will form part of the delegation.
The Leader of the Real Alternative Party, Mr. Gaontebale
Mokgosi will also form part of the delegation.
As per tradition, the VP will give a pre-departure interview.
Batihalefi David Leagajang