Lifestyle
10 Ways To Wear Foundation Like A Pro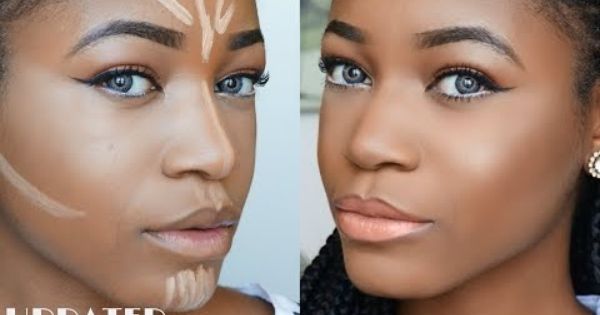 Foundation is without a doubt the most anxiety-inducing product in our makeup bags, because when foundation is done wrong, there's no hiding the mistake. Having said that though, foundation is one of the best make up accessory any woman can have. Celebs look so great on the red carpet because they're usually wearing foundation. It makes anyone's skin look flawless.  Here's how to get in on the miracle.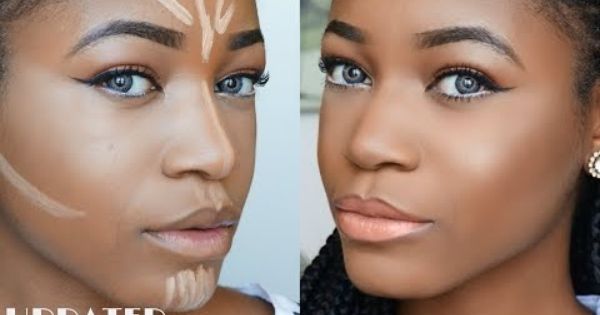 1. Find Your Perfect Color.
Test foundation on your jawline and check it in the daylight. The color is correct if it disappears without blending. If you can't afford to splurge on foundation, get a beauty adviser at a department store to help you pick the perfect color, and ask for a sample to take home.
2. Use A Brush.
Many women don't use a tool to apply their foundation, but most makeup artists, insist that using brush is a must for an even, flawless finish. Use a brush with a domed head to buff foundation into the skin with light, circular motions. This technique also lets you use less product and build coverage, since it's easier to add more foundation than to take off excess.
3. Mix And Match Formulas.
This will help your foundation to last for 10 to 12 hours. Instead of loading up the face with powder, which can look chalky, use a mattifying foundation, on oilier areas in the T-zone, and a dewier formula around the perimeter of the face.
4. Swipe It On The Right Way.
If you want just a little coverage, use your fingers, but for more coverage, use a sponge. It leaves just the right amount on the skin. For everyday, dab foundation only where you need it to hide pimples, camouflage redness or even out your T-zone. To get an airbrushed finish, blend makeup all over, including the eye area, starting in the middle and working your way out. Just don't pile on extra for big events or photos. Digital cameras won't wash you out like old school ones used to, so less is more.
5. Do Concealer After Foundation.
If you apply it before, you'll use more than you need. And that base of foundation keeps concealer crease-free. Look for a lightweight liquid in a color one shade lighter than your skin. Going too light looks fake. Use a small, pointy brush to cover the darkest part of under-eye circles.
6. Prevent Creasing.
There's no magic formula that won't crease in fine lines, but there are techniques you can use to minimize creasing. If you are wearing eye cream,  blot off the eye cream with a tissue because the more emollient the skin, the more likely that the foundation will crease. For lines around the mouth, after applying foundation, go with a fine brush and just remove it from those lines.
7. Prep Your Skin.
For the perfect canvas, make sure your skin is clean and moisturized. Wait five minutes before you apply foundation to let moisturizer sink in. Primer is a skippable step unless your makeup has to last through a late night. Or use it alone on lazy days as a quick complexion smoother.
8. Use Highlighter Before Foundation.
Although this is a reversed look, the glow will look more natural, from within. With full coverage foundation, it can tend to look a little dull or matte as the day progresses. Having the highlighter underneath gives that glow.
9. Apply Foundation Where Needed.
Seriously, it's not just for your face. You probably already know to blend foundation past your jawline and onto the neck, but if your décolletage is showing, you'll want to blend the color there too. Plus, don't forget the ears! Fair-skinned complexions in particular are susceptible to redness on the ears.
10. Finish With Luminous Powder.
Unlike old matte versions, it won't suck the life out of your face. "New translucent powders that reflect the light help skin glow and take down shine," says Surratt. Dust one on in a W motion. Starting at your hairline on one side, swoop down to your cheekbone, up to the bridge of your nose, back down the other cheek, then up again to the opposite hairline.