Jobs
2 Level 1 Field Support Engineers Wanted AT IT-IQ Botswana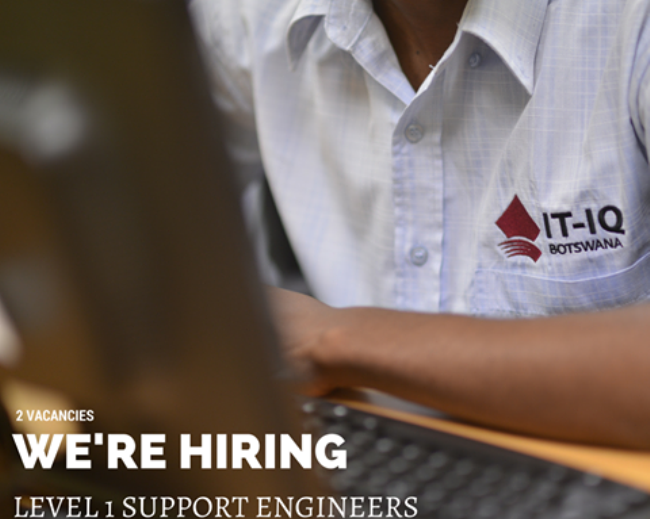 IT-IQ Botswana is looking for 2 Level 1 Field Support Engineers to join their team and provide networking, desktop and applications support to their clients at different sites.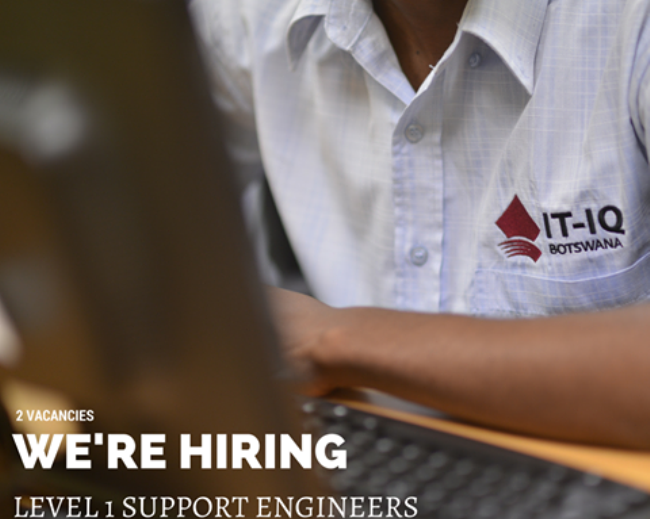 Key Outputs.
Perform hands-on fixes at the desktop level
Install and upgrade software
Install hardware
Implement file backups and configure system and applications.
Perform preventative maintenance
Conduct problem solving
Assist and provide support on WAN/LAN, and other technology as requested, including performing scheduled network tasks, updating anti-virus definition files, monitoring network servers, and providing internet and intranet user support.
Provide feedback to client and manager.
Timely call logging and ticket close out.
Produce statistics and management reports relating to the regional office.
Take ownership of user problems and follow up the status of problem on behalf of the user and communicate progress in a timely manner.
Mandatory Requirements.
Diploma in IT, Drivers Licence, CompTIA A+ or N+ Certification,
At least 2-3 years work experience ideally in an IT environment using ITIL. Problem solving skills; good communication, negotiation and customer relationship skills.
Working knowledge of Microsoft office Suite application
Suitably qualified applicants are invited to send through their CV and certified copies of certification transcripts to recruitment@itiq.co.bw.
Please use the following Email Subject: Ref FSE01 and compress attachments to below 1MB.
Deadline: 09 December 2016.
Only email applications will be considered