Lifestyle
A-Reece To Headline Serowe Pop Bottles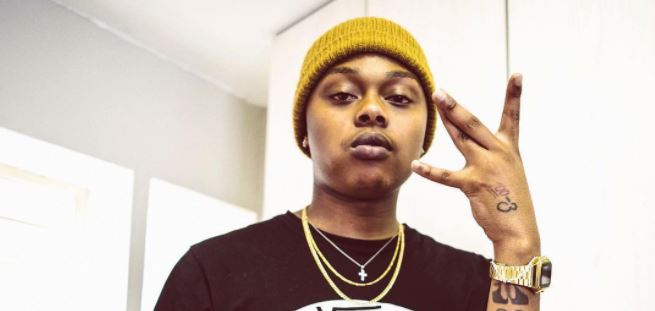 A-Reece To Headline Serowe Pop Bottles
The Pop Bottles Botswana, an  event that has been dominated by local lineups for the past four years will be bringing A-Reece to their event this year at Serowe Show Grounds.
In an interview with Mmegi newspaper, Pop Bottles CEO James Ratshosa said this year they decided to introduce an international act and settled on A-Reece as their headliner.
A-Reece is a South African hip-hop recording artist and songwriter from Pretoria, Gauteng. The young artist, whose birth names are Lehlogonolo Mataboge, is best known for his debut hit single, Couldn't which features former label-mate and award-winning hip-hop artist Emtee.
"Pop Bottles Botswana is a fully-registered company Pop Bottles (PTY) LTD and event Management Company owned by Batswana being myself and Anthony Phokoletso. It started its first event in 2013 with more than 5,000 revellers being the first of its kind. This event is a hip-hop event which targets youth and elders who enjoy going out," Ratshosa said.
Even though the event has always been held on Christmas Day of every year, Ratshosa pointed out that this year, they decided to change dates to 22nd after discovering that it often rained on Christmas Day, which spoils the show. He said it happened again last year.
He added that they believe in empowering local artists and therefore their line-up this year, included 90% local acts and one international act from S.A being the main act A-Reece who is in high demand. Local acts include Ammo Ski Mask, Frost, Bouncy, Girly,Bangu and many more.  Local DJs who will be on the decks at the event are DJ Swamps, Copahead, Tom London and many more.
"This event will start with a family fun day. Children's tickets will cost P50 and there will be various children's activities such as giant water slides, face paintings and quad bikes on the day. There will also be free Wi-Fi for our clients. Security is our first priority and therefore, we will be having enough and secured car parking," he said.
He added that they will be having a big stage and lighting provided by Storms. Pop Bottles Botswana work closely with SOS Serowe. They usually donate part of their profits to buy them food and toiletry for Christmas celebrations. Ratshosa said this year they will also donate food to SOS Serowe after the event.
He said tickets would be sold at P150 single, P200 double and P500 VIP tickets. VIP tickets includes a t-shirt, cap, finger foods, photos with celebrities for the day and all access while VVIP tickets costs P1,000 and each includes one night accommodation, breakfast, t-shirt, cap, finger foods and five photos with celebrity of choice and all access. Tickets are available at Liquoramas in Serowe, Palapye, Mahalapye, Francistown (Galo Mall) and Gaborone (Molapo Crossing).