Celeb News
A Social Media User Fires Shots At Diva Vebrok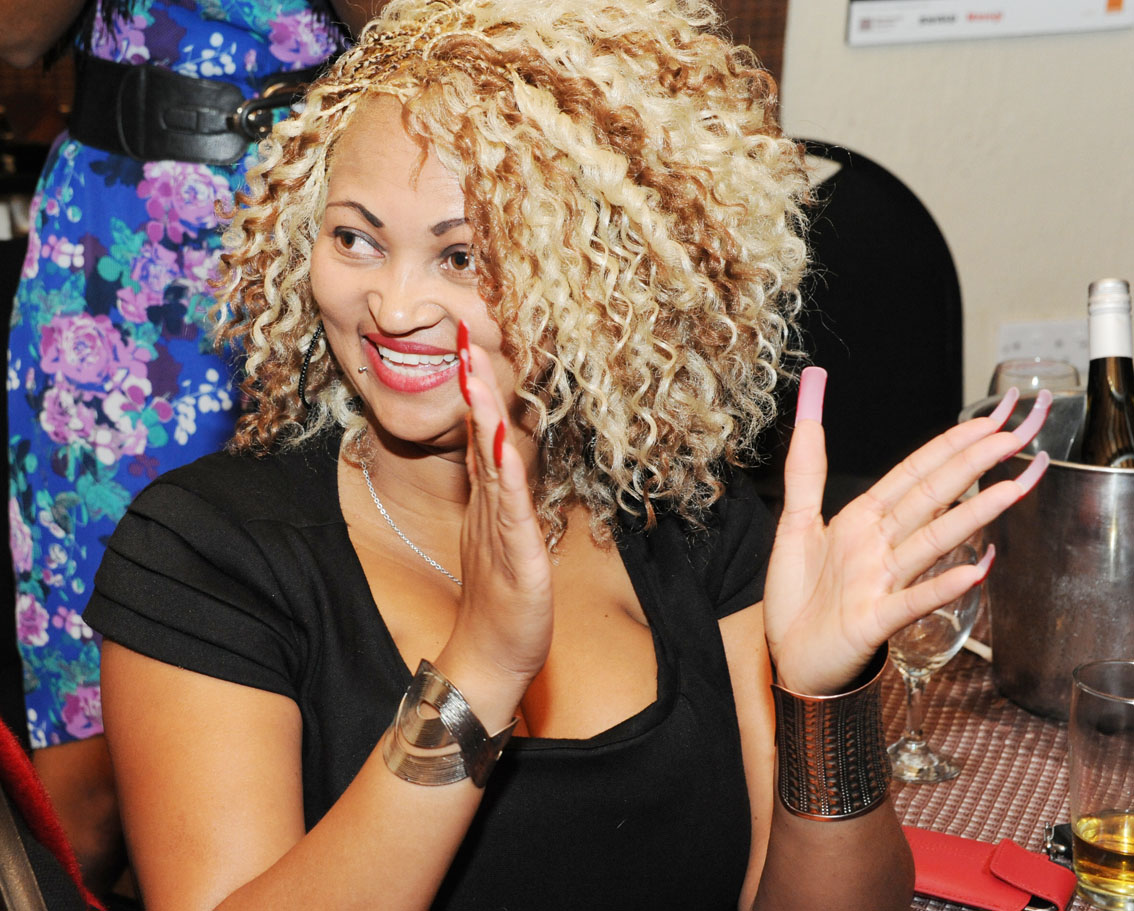 A Social Media User Fires Shots At Diva Vebrok
Recently when social media was bashing Berry Heart for calling people uneducated, self proclaimed singer and socialite Diva Vebrok came out to say that she can see that people are excited that she and Berry Heart are fighting. It seems like the not so popular singer was digging for attention since many people were unaware of the fight she was talking.
She has since been criticized for being a boot licker and an attention seeker. One user came out yesterday when everyone thought things have cooled down firing more shots at the Diva and calling her all sorts of names.
Check out the mouth full she got here;
"Kibboh Dicken-I THINK iv had enough vebrok Brooks u are as fake as Berry Heart even worse wena you are an evil B*tch how can u kick yo best friend when she is down n let me tell you u think some of us don knw
ho u really are Veronica o le thaela thuto total yes Berry ga gane ke ene Keotshepile gona le mo gotweng stage name wa re o artist Mme ga gona le ha ele pina ya gago e wane e re e itsing le gore u are from which generation back then ene e le no Thulie now ke bo charma wena ware o wela kae o itse tshele hela mosadimogolo ke wena wa mabele a lapileng o kile wabo o robala le di gay bana le gone then o bo o tla o ikgatha mo go Rona die o jealous aunty Veronica setse o tla ipitsa the brand go re o swee lesarwa ke wena LA ko gantsi gatwe mokgatla ijah le Rona ra go itse okare o ne oithekisa o itisa ko mo GH busrank leswee le bo magic king gabane kgaaa ga one on a le body e e tshwana le ya ga keotshepile o kabo o exposa le wena jaanong o hedile ke di phate Kennedy le motswafere ba my star ba feditse the brand my pussy ska lebala go rwala yo fake chinies eye lashes tse o nna o di rwele when u read this ga ke buelele berry heart n ha ke mo itse but this ladies ke ditsala from way back n veronica ska tshupa pelo maswe gatwe Brooks kana he orata Mr monnanoka a ko o kwala sixhixha hela sente o tlgele go ipatela surname ya batho gape o motona hela thata mo go Berr Heart veronica ga o a rutega admit" the post read

It looks like the person here is comparing Vebrok to Berry Heart. The two ladies claim they are close friends and both of them are close to a witchdoctor and traditional healer Nana Bonsam of Ghana.