Business
Trending
Allied Universal acquires G4S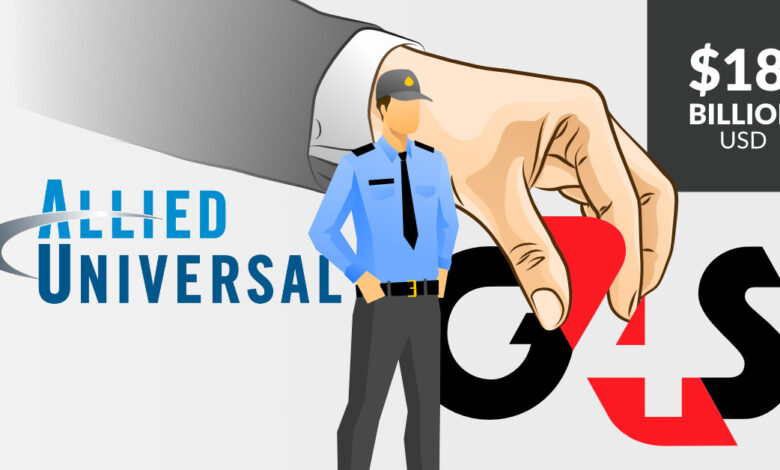 One of the leading local security companies, Group 4 Security (G4S) has been purchased by an American security services company.
The purchase deal which was sealed earlier this month, on the 6th of April, will see G4S be part of a multi billion company. The Company is currently operating in over Eighty-five (85) countries with close to a million employees. On the other hand, G4S was listed with Botswana Stock Exchange (BSE) in 1991 and currently has three thousand (3000) employees.
"Shareholders are hereby notified that the acquisition of G4S PLC by Allied Universal was successfully completed on the 6th April 2021. The acquisition creates a global leader in security with revenues of approximately $18 billion, operations in over 85 countries and a workforce in excess of 800, 000 employees. Of greater significance the merger offers the opportunity to leverage the latest security technology to offer our customers exceptional value and service. There are no envisaged structural and operational changes in the company's subsidiary companies including G4S Botswana." the company notified.
But who are Allied Universal?
Allied Universal is an American provider of security systems and services; janitorial services; and staffing. The company is reportedly the largest provider of security guards in the United States, with One hundred and forty thousand (140,000) trained officers between the two companies at the time of the merger.
AlliedBarton was founded as Allied Security in 1957 in Pittsburgh, Pennsylvania as a provider of contracted security guards and related services. 2004, Allied Security acquired Malden, Massachusetts-based Security Systems Inc. (SSI) and Atlanta, Georgia-based Barton Protective Services to form AlliedBarton Security Services – creating the largest American-owned contract security services company in the United States.
In 2016, AlliedBarton and Universal Services of America merged to form Allied Universal. In February 2017, the company officially began operations under its new name. After the merger, Allied Universal was considered the largest security company in North America
The Company prides itself as a leading security and facility services company, which provides proactive security services and cutting-edge smart technology to deliver evolving, tailored solutions that allow clients to focus on their core business. Allied Universal also takes pride of being the 3rd largest employer in North America and the 7th largest employer in the world.