Lifestyle
Annual '80s And '90s Xmas Party Slated For December 15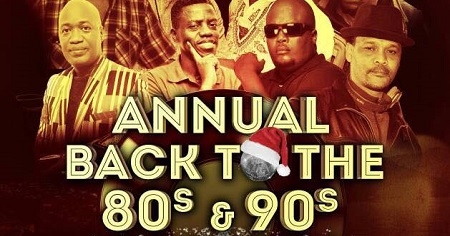 Annual '80s And '90s Xmas Party Slated For December 15
The annual 80's and 90's Christmas party is expected to return bigger this year and will be held on the 15th at the President Hotel. The party was last held in 2015 before the organisers decided to take a year's break where they went back to the drawing board to reshape the event.
The coordinator, Joel Entaile told the media that the event was all rounded with an exciting music and entertainment package for mostly older corporate revelers as the target.
"The event is focused on providing sterling entertainment to those we consider grown and sexy. The intention is to provide secure entertainment for the upwardly mobile adults who rarely have places to go, to enjoy old school music under a controlled environment. This therefore adds up the value of entertainment in Gaborone and advances connections between people and corporations as it offers an opportunity to exchange of ideas between people," he said.
The night is expected to provide an escape into the past decades of soothing music by well-experienced DJs on the night. This escape intends to take the revellers back to the '80s and '90s when they were in their youths, in this way providing a platform to reminisce, with music and a cocktail of delights," he said. Entaile also known as DJ Juicy explained that there was a missing link in the entertainment industry in terms of classical or old school music.
He said that the gap could never be filled enough as it often is not as lucrative as the young market and the older generation tends to be more engaged with work than going out for entertainment on weekends, hence that gesture for a platform of entertainment should come in handy, especially as '80s and '90s Old School Xmas Party. He added that the event targeted 30-year-olds and above and those who used to be regulars at places like Nightshift, Club 585, BluNote, Club Hollywood to name a few. The attendants are expected to come dressed in their oldies gear and match a bit of that with Christmas to conclude the theme.  The event is expected to have tight security.
The DJs will be Juicy himself, Tonycrazy, Cutrite, Kyle, Sid Lover and many more. Tickets are P200 and P250.