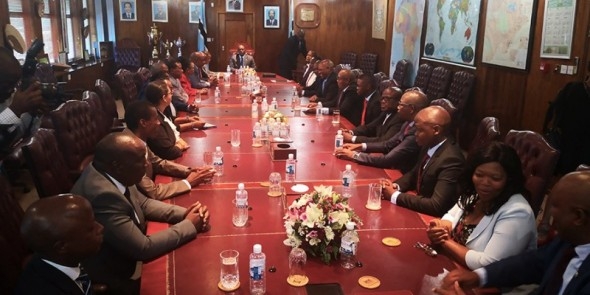 Botswana Government has put in place measures to help tighten up on trade and purchasing practices. This is to prevent organisations and companies from exploiting people during the coronavirus pandemic.
The ministry of investment trade and industry has announced a number that citizens can use to report those who are illegally benefiting from the Coronavirus pandemic.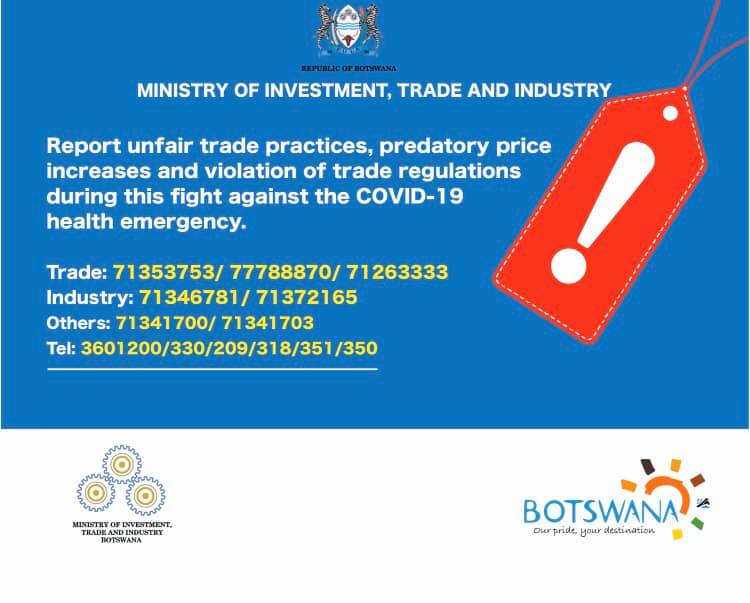 More measures have been announced as the government tightens its grip on the battle against Coronavirus.