Lifestyle
Common summer skin problems and how to solve them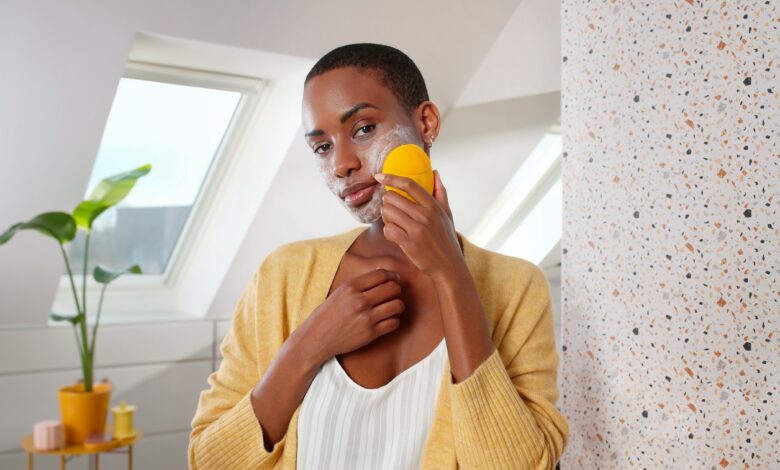 With the summer heat in full swing, it's come a lot sooner than a lot of us hoped, you may be experiencing skin issues like sunburns, rashes, and blemishes. Skin problems can be more prevalent in summer thanks to the excessive heat, exposure to the harsh sun and skin dehydrating indoor cooling systems like air conditioners. "Every season brings with it its own set of skin issues, however there are ways to minimise the impact the change of season has on our skin," explains FOREO's PR Manager for the MEA region, Daria Jelavic.
Jelavic describes the most common skin problems and how to treat them below:
Acne – Breakouts are one of the most common skin problems during summer. The combination of perspiration, oil, and makeup can clog pores and lead to breakouts. If you're prone to breakouts, be sure to clean your face twice a day. FOREO's LUNA 3 is clinically proven to remove 99.5% of dirt, oil, and makeup residue from your skin. It removes impurities trapped deep within your pores thereby reducing the chance of a breakout. To use dampen your face and apply a gentle cleanser such as FOREO's Micro-Foam Cleanser, then glide the device in circular motions over your face until your skin is cleansed, for no longer than one minute. Rinse cleanser and device and pat dry face. Apply FOREO SERUM SÉRUM SERUM to clean, dry skin.
Sunburn – With the hot summer sun, it's easy to get sunburned. If you do, drink plenty of fluids and apply a cool compress to the affected area.
Dry and irritated skin – Heat and humidity can strip your skin of its natural oils, leading to dryness and irritation. If you usually have dry skin, then pool water or too much sun exposure can make it worse. Use a gentle cleanser and a moisturiser that's right for your skin type. You may also want to exfoliate once or twice a week to remove dead skin cells. Besides moisturising, using SPF daily is an essential part of your skincare routine.
Heat rash – Heat rash, also known as miliaria, is a type of rash that occurs when sweat glands become blocked. This can happen in hot, humid weather or after spending time in a sauna or steam room. Symptoms of heat rash include small red bumps on the skin, itchiness, and discomfort. If you have a heat rash, you can try applying a cool compress to the affected area. You can also put on loose, breathable clothing to help reduce irritation.
Insect bites – If you get bitten by a mosquito, tick, or another insect, you may experience itching, swelling, and redness. One way to protect yourself from getting bitten is to wear protective clothing. Plus, LED light therapy will not only diminish signs of ageing and visibly revitalise skin, but it will also help with rashes and insect bites. FOREO's UFO 2 is packed with full spectrum LED lights and, the one that is known to be magical with mosquito and other insect bites is the red LED light.
Hives – Hives from sun allergy are another common summer skin problem. Sun allergy is a condition whereby the body's immune system reacts to sunlight. Symptoms of sun allergy include itching, redness, and raised bumps on the skin. If you have a sun allergy, you should avoid exposure to sunlight and wear protective clothing when outdoors.