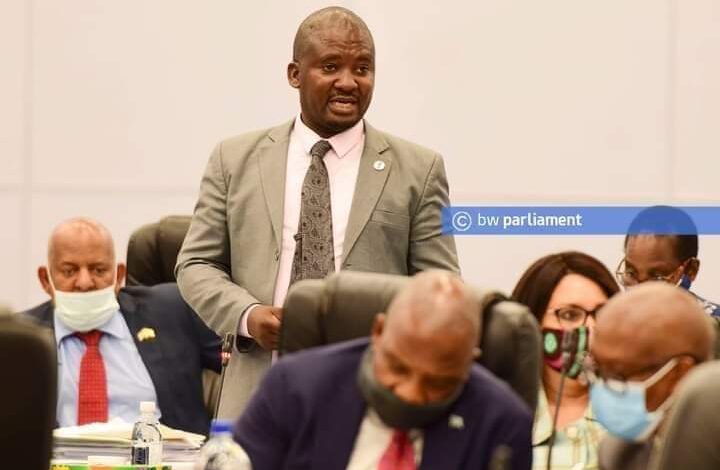 The vaccination programme for Corona Virus Disease (COVID-19) has been activated. Speaking at Francistown earlier today during the activation ceremony, the Assistant Minister of Health and Wellness, also the Member of Parliament for Boteti East- Honourable Sethomo Lelatisitswe encouraged the nation to take the vaccine.
In his address, Lelatisitswe condemned politics associated with the vaccine emphasizing that the vaccine is safe for use. The Assistant Minister said his Ministry has conducted tests on the vaccine and it has been approved to be safe for the nation. Lelatisitswe says there are politics because some producers of COVID-19 vaccines want to disapprove others as a marketing strategy. This comes after various reports that the AstraZeneca vaccine causes blood clots. Botswana is rolling out the COVISHIELD vaccine from India which falls under AstraZeneca.
The vaccine activation ceremony was held on several places across Botswana including: Maun Boseja Clinic; Selibe-Phikwe General Hospital; Francistown Block 9 Kgotla; Serowe Boipelego Clinic; Gaborone Block 8 Clinic; Mochudi 2 Clinic; and Molepolole Council Clinic. As part of the activation, only ten (10) people were vaccinated per centre pending the full kickstart on Monday. The first round is meant for people with the age of fifty (50) years and upwards, and those with comorbidities, i.e. those who have chronic diseases like HIV, sugar diabetes, high blood pressure, heart diseases and others.
The first jab of the vaccine was taken by the Minister of Health and Wellness, also the Member of Parliament for Molapowabojang/Mmathethe- Honourable Dr. Edwin Dikoloti. Assistant Minister Lelatisitswe also took the vaccine. This, Lelatisitswe said was done to prove to the nation that the vaccine is safe for use. Other prominent citizens who took their jabs are former president His Excellency Dr. Festus G. Mogae and the former Member of Parliament for Molepolole South and also a former cabinet member- having served on different portfolios, and under the first four former presidents of Botswana.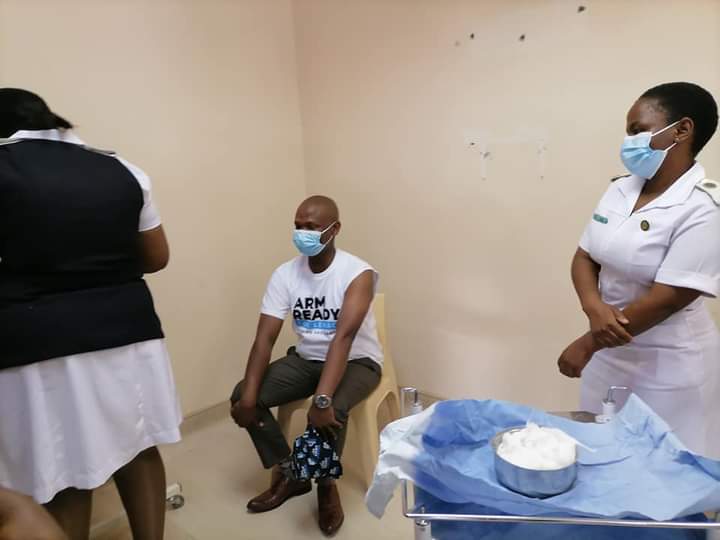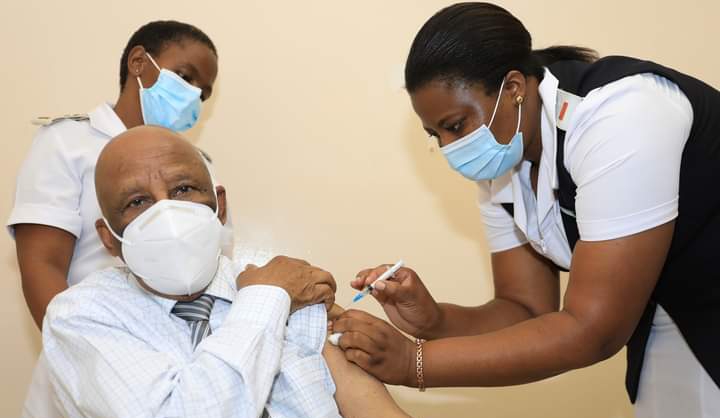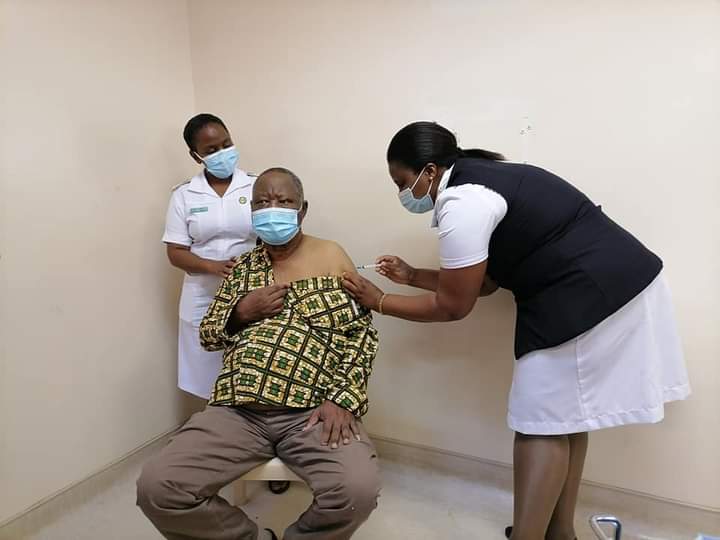 Those who are getting the vaccine will have to take another jab after some time which is a booster.