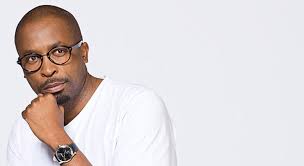 Entrepreneur and philanthropist Sbusiso "DJ Sbu" Leope says the the de-registration of TS Records had nothing to do with the company's  alleged failure to pay taxes, as reported by some of the media outlets.
It was alleged that the company was being deregistered by the South African Companies & Intellectual Property Commission because of the pair's failure to file their returns for over five years.
"That's not true – they said we have not filed our returns in the past two years," he said, adding that he did not know where the allegations came from and only read about them in an online article.
Instead, Leope says they decided to close TS Records because it was time for him and his former partner, businessman Thembinkosi 'TK" Nciza, to focus on their individual business ventures. Leope says the two of them no longer have time to dedicate to finding and nurturing new musical talent.
TS Records had big artists including Zahara who left the record earlier this year, Lungelo, Ntando and Nhlanhla among others.