Business
Household tips to save you money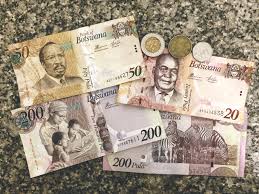 UNPLUG ELECTRONICS AT NIGHT
What people don't realize is they are using electricity even when they're powered off. The best way to go about it then is to plug your devices into power strips and switch them off at once at the end of the day.
PLAN YOUR SHOPPING
Everyone knows the best times to find deals on summer clothing is typically in winter, and vice versa. But there are even more sales cycles to learn about and leverage.Go shopping when you ought to not when you feel like it. Have a planned shopping session.
BUY PRODUCE WHEN IT IS ITS SEASON
If you buy produce when it's out of its natural growing season, chances are you'll not only get an inferior product, but you'll pay more for it, too.
COLLECT A SPARE CHANGE
Keep a jar to collect loose change. Don't forget to check old junk drawers and the couch for coins, too. Every few months you can dump the change in your supermarket's Coinstar machine to use towards groceries.
BE YOUR OWN BARISTA
We all know how much coffee shops can cost, so brew your own at home and take a to-go mug with you in the morning. Invest in small hand-frothers, syrups, or just use cinnamon or other common flavorings to fancy things up.