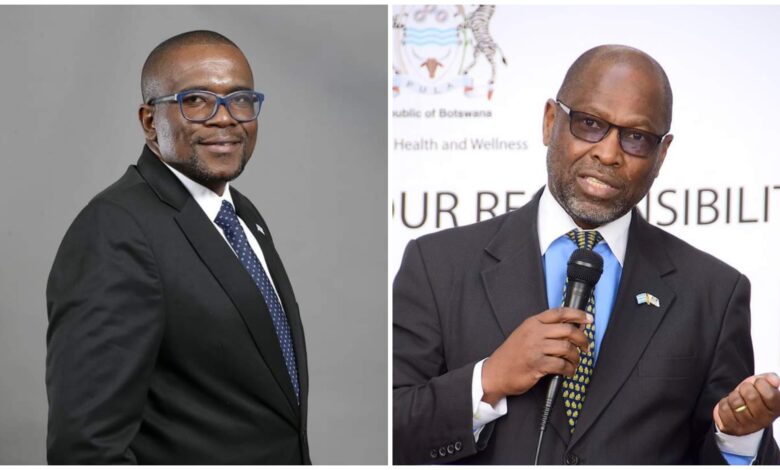 Leagajang and Ebineng serve under the same government, but both have commented on the same issue with differing statements. Who should we believe?
There has been requests by some Members of Parliament calling for the government to allow the private sector to procure Corona Virus Disease (COVID-19) vaccines for their staff. This move, Members of Parliament thought would reduce the burden on the government's side.
In response to these suggestion, the Permanent Secretary for the Ministry of Health and Wellness- Mr. Kabelo Ebineng said currently it is only the governments which are allowed to procure the vaccines from the vaccine manufacturing companies.
"If everyone can be allowed to buy the vaccine, poor people would be disadvantaged. When COVID-19 began, the rich and powerful bought many masks and we were forced to buy from them with high prices. The vaccines which arrived last time, we bought it for Forty pula per dose (P40/dose), but some in the private sector said they can sell to us for Two hundred and seventy pula per dose (P270/dose). Currently, vaccines are only bought by governments." Ebineng proclaimed.
On the contrary, Press Secretary to the President- Mr. Batlhalefi Leagajang indicated that the president has not yet decided if the private sector can be allowed to procure vaccines or not. He said this after Business Botswana (BB) complained that the president won't let them to.
"As a matter of fact, and as evidenced by minutes of the Presidential COVID-19 Task Force meetings chaired by His Excellency the President, and in which the President of Business Botswana, Mr Gobusamang Keebine is a member, the private sector has never raised the issue at such meetings. All such engagements have not yet been escalated to the Presidential COVID-19 Task Force, and therefore, President Masisi as the Task Force Chairperson is not yet privy to the outcomes of the engagements with the private sector."
Mr. Ebineng has indicated that some private sector companies wanted to sell vaccines to Botswana, at the same time he says only governments are allowed to procure vaccines from the manufacturing companies. On the other hand, Mr. Leagajang says the president can consider, but have not yet considered the issue because it has not been raised yet.
What is really going on here? Who is stopping the private sector from acquiring the vaccine? Is it President Masisi or the manufacturing companies? If it is the manufacturing companies, then how did the private sector companies which wanted to sell the vaccine to Botswana get hold of the vaccine? Who should we believe?