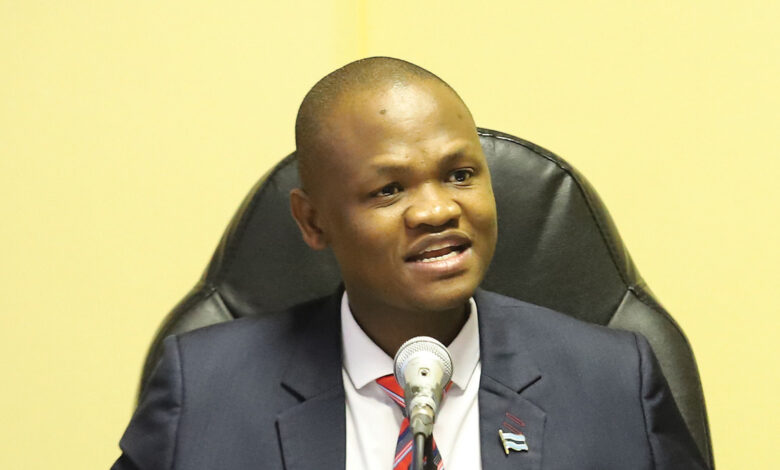 Unavailability of Corona Virus Disease (COVID-19) vaccines is a setback to the fight against the COVID-19 pandemic. Speaking today when receiving donations from European Union (EU) and World Health Organization (WHO), The Minister of Health and Wellness- Dr. Edwin Dikoloti pointed out the vaccine situation is a drawback on Botswana's efforts.
"One of the biggest challenges facing the response now is availability of vaccines. Production has fallen well below targeted quantities and this will have major implications for country efforts against the pandemic. It may be another area where we could together score a game-changer and I look forward to further discussions on how we can further work together." said the Minister.
Botswana thus far has only thirty thousand (30 000) doses of COVISHIELD AstraZeneca vaccine which was received as a donation from India in the past few weeks. The vaccine is enough to vaccinate 0.01% of the population. Meanwhile, the cases of new infections and deaths continue to rise daily.
One could wonder if the much anticipated vaccines from African Vaccine Acquisition Task Team (AVATT) and COVID-19 Vaccines Global Access (COVAX) is delaying due to the low production. The Minister had indicated early last month that the vaccines are expected to arrive by the end of February, the narration then changed to the beginning of March, then Mid- March, then end of March. March is ending, and all we have as a country is a vaccine that cannot cover even one percent of the population.
On a lighter note, Dikoloti thanked both EU and WHO for the donations. He indicated that the two organizations have contributed a lot to the fight against the pandemic and even before it. He says the two have supported Botswana in her developmental journey for quite a long time.
"We have achieved a lot with your support but there is still a lot more to be done in fighting the pandemic, the road ahead is still bumpy, but we should not despair. It is therefore critical that we strengthen our systems to build resilience against further and future jolts from this or any other emergency, because it has proved before that collectively we can achieve a lot." he said.
The two organizations were donating Personal Protective Equipment (PPE) and Information Technology (IT) equipment.