Music
Migos Frustrated By Record Label Dispute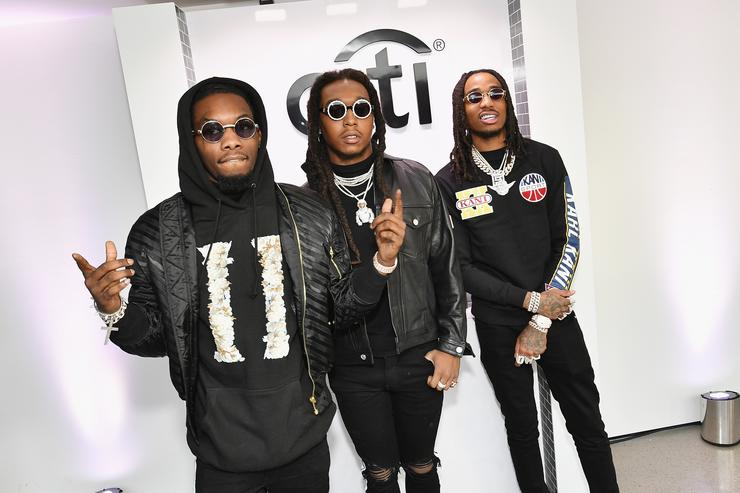 Migos Frustrated By Record Label Dispute
American hip-hop group Migos were left frustrated by a dispute with 300 Entertainment, their former record label
Migos' Offset says that the group's dispute with their former record label is the "biggest hurdle" of their careers.
The chart-topping hip-hop group – which also features Quavo and Takeoff – left 300 Entertainment after a messy dispute in 2016, and Offset has admitted they're relieved to be free of their former label.
He shared: "300 was the biggest hurdle.
"They tried to hold us against our will. It wasn't never no in-house hurdles we ever had, like where it had been a problem. With 300, that was the biggest thing, going through times and situations with them. And we still did them right. Left them a nice piece of work."
The rap star's sentiment was also echoed by Pierre 'Pee' Thomas, who was partially responsible for discovering the group.
He explained that their dispute with the label left the group in a state of limbo.
Pee told Complex magazine: "I'm going to stand behind him on that. Because for 18 months, we couldn't sell no product.
"Whatever that was already out, that was already on iTunes or whatever, that was cool, but anything that we was putting out, it was like we was shackled down."
Pee added that despite Migos' popularity, they were struggling to maximise their earnings potential.
He said: "['Look At My Dab'] was one of the biggest songs of that year. We had the athletes doing it. You had the kids, everybody was doing it. But you ain't see it on iTunes, you see what I'm saying?
"We couldn't sell it. We couldn't stream it, because we was in a battle. We got a company saying, 'Y'all can't put no music out. We ain't letting y'all sell nothing.'"