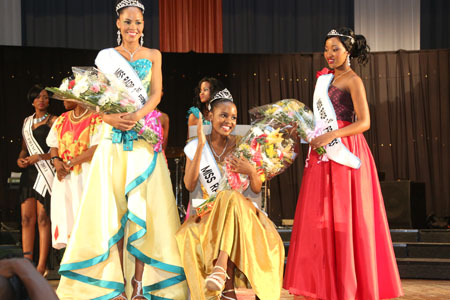 Miss RADP Slated For Tomorrow
The 5th annual Miss Remote Area Development Programme (RADP) beauty pageant will be held tomorrow at the Limkokwing University's Hall of Fame. The competition will be held under the theme 'Unearthing Natural Beauty and Talent'.
The queen  this year's will receive P50, 000 for an economic empowerment project of their choice. They will also walk away with a P10, 000 cash prize should they be crowned the 5th RADP Queen during Saturday's grand finale.
Speaking at a press briefing on Tuesday, the Assistant Minister of Local Government and Rural Development, Botlogile Tshireletso explained she introduced the pageant as a way of empowering young women in remote areas.
She believes the initiative helps produce young leaders who will ultimately spearhead development issues aimed at improving the lives of their communities.
"It will create empowered agents of change who will be advocates of the remote area programmes. The winners will be given grants to start their own business, which will improve their lives and those of other youth in their areas.
"Projects of previous winners include craft shop, small stock, modelling, beauty parlour and other businesses," noted Tshireletso proudly.
14 girls will strut their stuff in the final, with the runner-up winning P30, 000 for a project of her choice as well as P7, 000 cash.
The second princess will pocket P5, 000 plus P20, 000 for her project. There will also be consolation prizes on the night – worth P2, 000 each – for a number of categories, including Best Smile, Best Talent and Miss Personality.