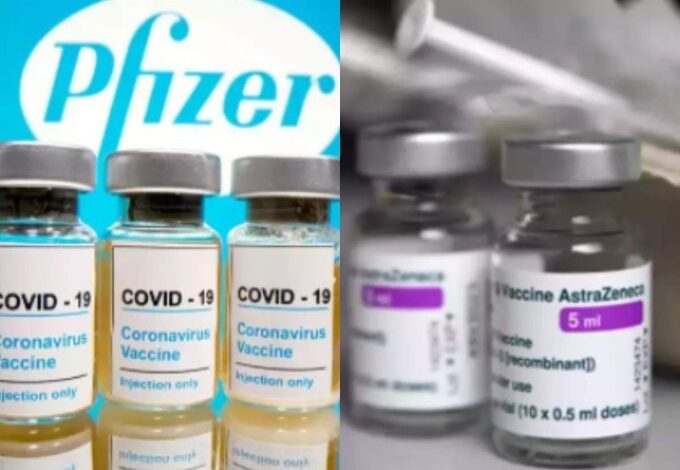 Botswana is set to receive some more vaccines for Corona Virus Disease (COVID-19) this coming weekend. The Ministry of Health and Wellness has revealed.
The expected vaccines include AstraZeneca and Pfizer. Thirty-eight thousand, and four hundred (38 400) doses of AstraZeneca vaccine are expected to arrive on Saturday the 29th. Pfizer is expected to arrive next week Thursday on the 3rd of June. The consignment arriving on Thursday is expected to be Nineteen thousand, Eight hundred and ninety (19 890) doses.
"The Ministry of Health and Wellness informs members of the Media that the Government of Botswana will receive 38 400 doses of AstraZeneca COVID-19 vaccine on 29 May 2021 at 1415hrs and 19 890 doses of the Pfizer COVID-19 vaccine on 3 June 2021 at 1415hrs. The Procurement of these vaccines, which were bought through the COVAX facility, was facilitated by UNICEF Botswana." the press release mentioned.
The Oxford–AstraZeneca COVID-19 vaccine, codenamed AZD1222, and sold under the brand names Covishield and Vaxzevria among others, is a viral vector vaccine for prevention of COVID-19. Developed by Oxford University and AstraZeneca, it is given by intramuscular injection, using as a vector the modified chimpanzee adenovirus (weakened version of common cold). The efficacy of the vaccine is seventy-six percent (76%) at preventing symptomatic COVID-19 beginning at twenty-two (22) days following the first dose and eighty-one point three percent (81.3%) after the second dose.
With Ninety-five percent (95%) efficacy, Pfizer contains Messenger ribonucleic acid (mRNA) active ingredient. mRNA vaccines teach our cells how to make a protein that will trigger an immune response without using the live virus that causes COVID-19. Once triggered, our body then makes antibodies. These antibodies help us fight the infection if the real virus does enter our body in the future.
With these Fifty-eight thousand, two hundred and ninety (58 290) vaccines, Botswana will be adding to about Two hundred and sixty thousand (260 000) vaccines which have been received on a three instances in the past few months.