Celeb News
Mrs Botswana Doing Well In The Build Up To Mrs Globe In China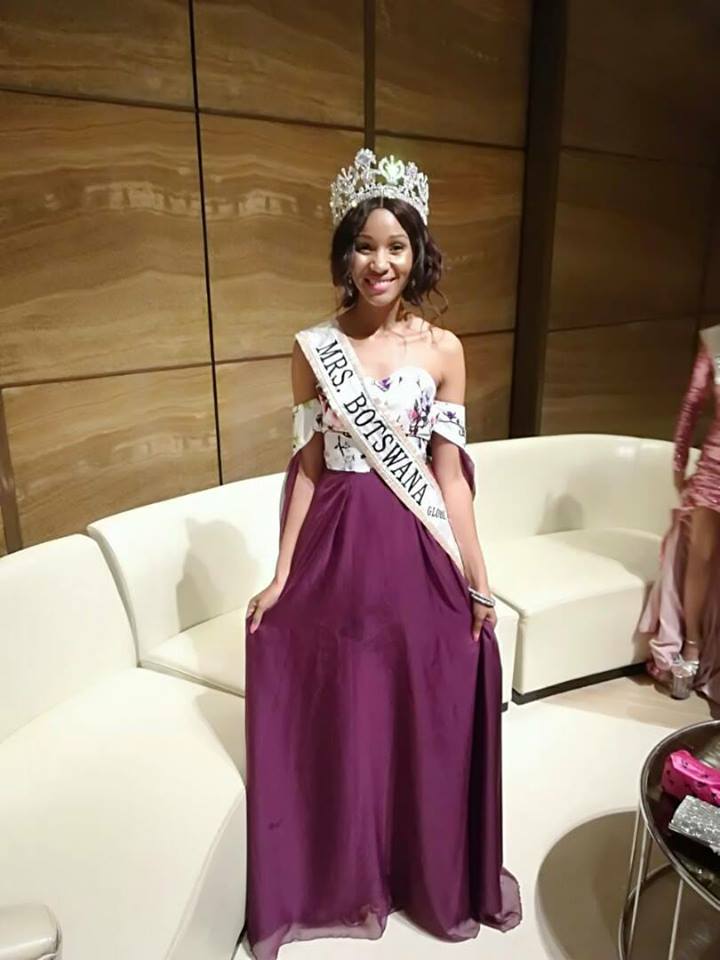 Mrs Botswana Doing Well In The Build Up To Mrs Globe In China
Mrs Botswana, Keitumetse Motlhasedi is said to be doing very well in the build up to the grand finale where she will be competing with other contestants for the Mrs Globe title.
Mrs Motlhasedi is the first Motswana to be  competing at the Mrs. Globe pageant that will be held tomorrow and she will be up against 72 other women. Over the weekend, she scooped the Best Speaker Award and we believe that will work in her favor at the finale tomorrow.
Mrs. Globe is the international beauty pageant held annually, open to women aged over 25, or who are married, or are parents. It is the biggest and most prestigious pageant for married women in the World. The pageant is heavily involved with charity work, funds are raised for the charity Woman in Need in over 70 countries around the world which take part in the pageant.