Technology
New Nokia 3310 Now Available In South Africa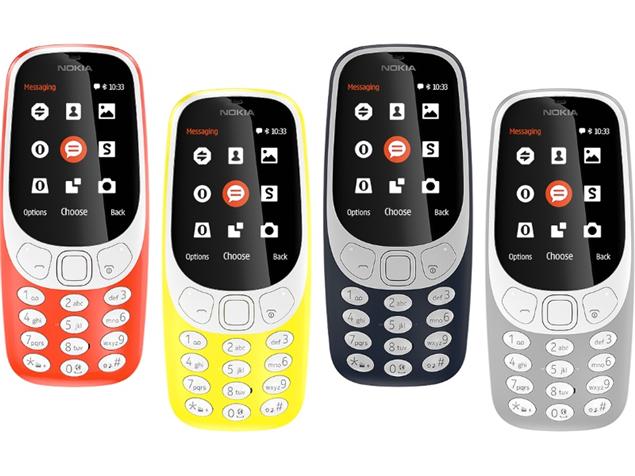 The revived phone was placed stores  in South Africa yesterday, from the 29th of May 2017 at Cell C,  HMD Global, and will be available in Dark Blue, with a matte finish – retailing at estimated price of R749.00.
MTN , meanwhile, will retail the phone at estimated price of R699.00 and will be available from Mid-June from MTN partners.
It will come in three distinctive colours from MTN – Warm Red and Yellow, both with a gloss finish, and Dark Blue with a matte finish..
"We are delighted to bring the Nokia 3310 phone to our consumers in South Africa. Nokia has been one of the most iconic and recognisable phone brands in our country for decades. HMD has received an incredible reception from our partners so far; it seems everyone shares our excitement for this next chapter, said Shaun Durandt, GM, HMD Global, Southern Africa.
"Our consumers are more discerning and demanding than ever before and for us they will always come first. We've worked really hard with our teams around the world to bring together world class manufacturers, operating systems and technology partners, enabling us to proudly start sales of the Nokia 3310, a classic reimagined."
Technical Specifications
System: Dual band 900/1800 MHz
Available in dual SIM variants (microSIM)
Software platform: Nokia Series 30+
Dimensions: 115.6 x 51.0 x 12.8mm
Weight: 79.6 g (including battery)
Display: 2.4'' curved window colour QVGA (240*320)
Connectivity: micro USB, 3.5mm AV connector
Bluetooth 3.0 with SLAM
Camera: 2Mpxl camera with LED flash
MicroSD card support up to 32GB*
LED torchlight
Operating times
Standby time: up to 31.0 days
Talk time: up to 22.1 hours
MP3 playback up to 51.0 hours
FM radio playback up to 39.0 hours