Technology
Nissan May Be Developing A Ford Ranger Raptor Rival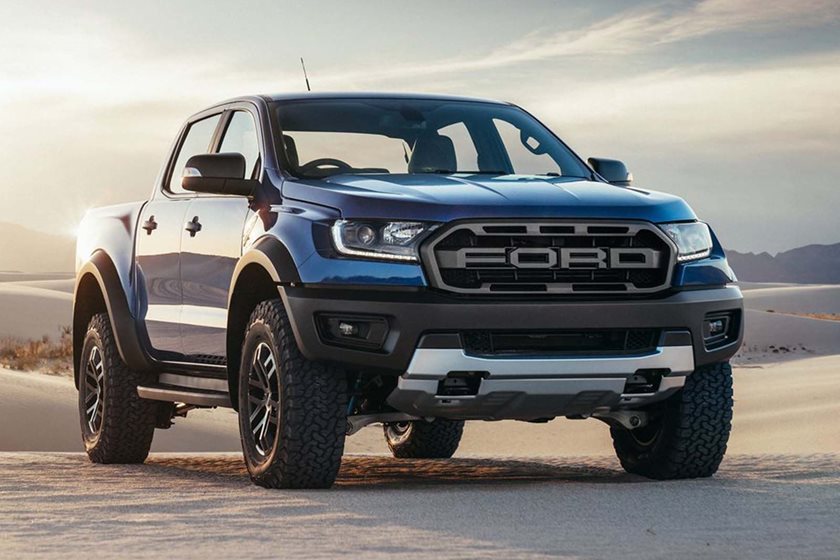 Nissan May  Be Developing A Ford Ranger Raptor Rival
The F-150 Raptor is one of the most capable trucks in the world, and Ford has decided to expand the Raptor brand with the upcoming Ranger. The Ford Ranger Raptor quickly received praises after it was revealed, but Ford has given no word on whether the truck will be sold in the U.S. or not. Other automakers have taken notice of the new Ranger Raptor, and some are even starting to develop their own competitors for it, as Motoring reports. In fact, Nissan may already be readying a Raptor competition based on the Australian market Navara.
Unfortunately, this means even if Nissan does pull the trigger on the project, it won't make it to the US. Nissan only sells the Frontier and Titan in the U.S. and does not import the Navara. A Navara Raptor-fighter could be powered by the same 3.0-liter twin-turbo diesel V6 found in the Navara-based Mercedes X-Class. Nissan Australia Managing Director Stephen Lester has lobbied for a high-performance version of the Navara with Renault-Nissan global light commercial vehicle boss, Ashwani Gupta. Clearly, Lester's opinions have had an effect on the viability of the project.
"If you would had asked me this question yesterday [about a Raptor rival] I would have said this is not in our priority list," Gupta said. "But if you are asking this question today then I am saying this is an opportunity we would like to study." The good news is this rumor has a good amount of evidence behind it. Nissan seems convinced the Australian market will drive one-ton pickup sales and a high-performance Navara could succeed. Our only wish is for Nissan and other manufacturers to realize Americans want performance-oriented versions of these trucks as well. We love the Chevy Colorado ZR2 and wish it had some real competition in the U.S.
Nissan seems sure it would use the 3.0-liter twin-turbo V6 from the Mercedes X-Class. The X-Class is built on the same assembly line as the Navara, but uses an engine developed by Daimler. It would be interesting to see this engine come to Nissan. Gupta even talked about possible Raptor fighters based on other Renault-Nissan trucks. Perhaps the Renault Alaskan or Mitsubishi Triton could also receive a high performance version. This news may not mean much to truck lovers in the U.S., but at least it shows a willingness from Nissan to build something cool.