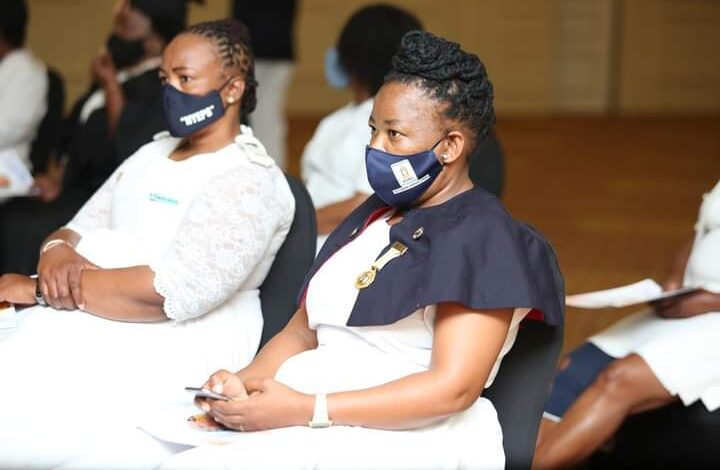 As the Corona Virus Disease (COVID-19) continues to be on the surge, the nurses have been advised to 'self-preserve'. This was said by the Secretary General of Botswana Nurses Union (BONU), Lebogang Phillip recently.
"BONU further advise the Nurses to exercise the principle of self-preservation and ensure that they do not get infected in the process of vaccinating members of the community. Therefore, BONU urge the Nurses to vaccinate themselves first as they are legible for vaccination as per the national schedule. This will aid in boostering their immunity hence reducing vulnerability to the virus as they serve the nation at large. Furthermore, Nurses should be prioritized and not que at the vaccination sites to allow them timely vaccination so that they can return to their respective working stations. As the pandemic continue to ravage the country, BONU members are highly affected and therefore are encouraged to use Personal Protective Clothing (PPE). In case there is shortage or no PPE, BONU members should immediately notify the union through the Regional and Branch leadership for prompt interventions." the Union advised.
The Union said this showing a concern that there are lower percentages of nurses who got vaccinated. According to the Union, it is imperative that the nurses gets their COVID-19 vaccine shots before administering to the public.
As the situation currently is, there is a low supply of COVID-19 vaccines. Some people even missed their second dose of the AstraZeneca vaccine. The individuals will now take their second dose some weeks after the recommended period.
Meanwhile, the communication from the Ministry of Health and Wellness stipulates that for now priority should be given to people over the age of forty-five (45) years. The roll-out will then extend to people over Thirty (30) years of age in due course.