Features
Pantsula Party Ends Badly With One Attendee Losing His Life After Being Stabbed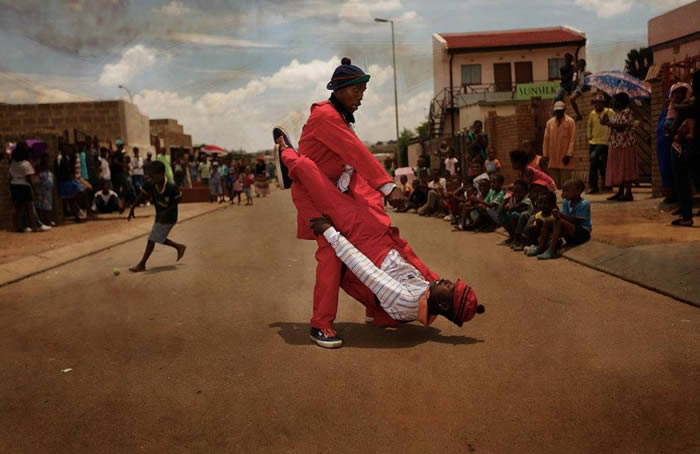 During the weekend, the pantsula's had a dance competition at Old Naledi where they had to show off their spantsula moves for a price and it seems Okapi's were also an essential part of the competition as dancers and spectators kept 'raising' their knives in the air.
After the competition that  attracted multitudes from Gaborone and neighbouring villages, there was a party and unfortunately one of the attendees, a 23 year old young man lost his life in gruesome murder after allegedly being stabbed with a knife.
Naledi Police Station commander, superintendent King Tshebo told the media that they received the murder report on Sunday morning around 6:21am.
"We received a phone call from someone who was woken by the duo's quarrels. Our informant told us that when checking through the window she found the deceased lying on the ground and alerted the police about the incident.
On arrival we found the Molepolole man who was doing second year at Botho University lying in a pool of blood. It appears that the deceased was stabbed with something sharp," Tshebo said.
He stated that the man was certified dead upon arrival at Princess Marina Hospital.
"We are in a manhunt for Tiroyamodimo Mokgatle popularly known as 'Joster' in Old Naledi suspected to be accused person in this matter. Our investigations have revealed that the duo were seen arguing and ended up leaving the hall together still arguing hence suspecting that Mokgatle might be behind the deceased's death," Tshebo said.
Tshebo said that since the incident Mokgatle is nowhere to be found. He pleaded with members of the public to help locate the suspect and contact or report to the nearest police station.