Employment
Railways is looking for a security constable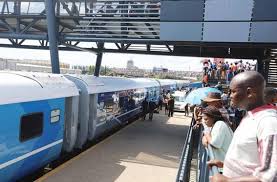 VACANCY @ BOTSWANA RAILWAYS
POST: SECURITY CONSTABLE
Botswana Railways invites fully qualified SECURITY PERSONNEL with a good track record of accomplishment to apply for the position of SECURITY CONSTABLE tenable in Lobatse, Gaborone and Francistown. This position reports directly to the SECURITY SUPERVISOR within the General Management. Ideal candidates are required to provide security services on passenger trains and amongst other things will be expected to manage access points to ensure the physical security of Botswana Railway premises.
MAIN PURPOSE OF THE JOB
To provide security on access points and ensure the physical security of Botswana Railway premises and restricts access to unauthorized persons, to safeguard the assets of Botswana Railway and its customers and to escort and patrol the length of passenger trains to ensure the safety of Botswana Railway personnel, passengers and properties
POSITION REQUIREMENTS
EDUCATION        :   Cambridge
AGE                      :  20 -30 years
IDENTITY             :  Be in a possession of a valid National Identity Card (OMANG)
ADDED ADVANTAGE
Two years in Police Service, Certificate in Botswana Railways Security Course or security related training plus light vehicle driver's license and computer literacy.
KEY RESULTS AREAS
-Minimize losses through theft and fraud
-Secure assets and properties belonging to the Railways and it's customers
-Implementation of agreed security procedures.
-Ensure adherence to Botswana Railways bye-laws
-Customer satisfaction
REMUNERATION
Botswana Railways offers competitive salary and benefits.
If you meet the above requirements and believe that you can make a significant contribution to the operations of Botswana Railways, please forward your applications together with your curriculum vitae and certified copies of qualifications and national identity card to:
Director Human Capital
Botswana Railways
Private Bag 0052
MAHALAPYE
BoTELEPHONE: 4711375
Only shortlisted candidates will be responded to.
CLOSING DATE: JUNE 21, 2018
All Job Vacancies in Botswana☆Putting You First☆