Fashion
Rihanna x Puma Fenty Cleated Creeper Released Today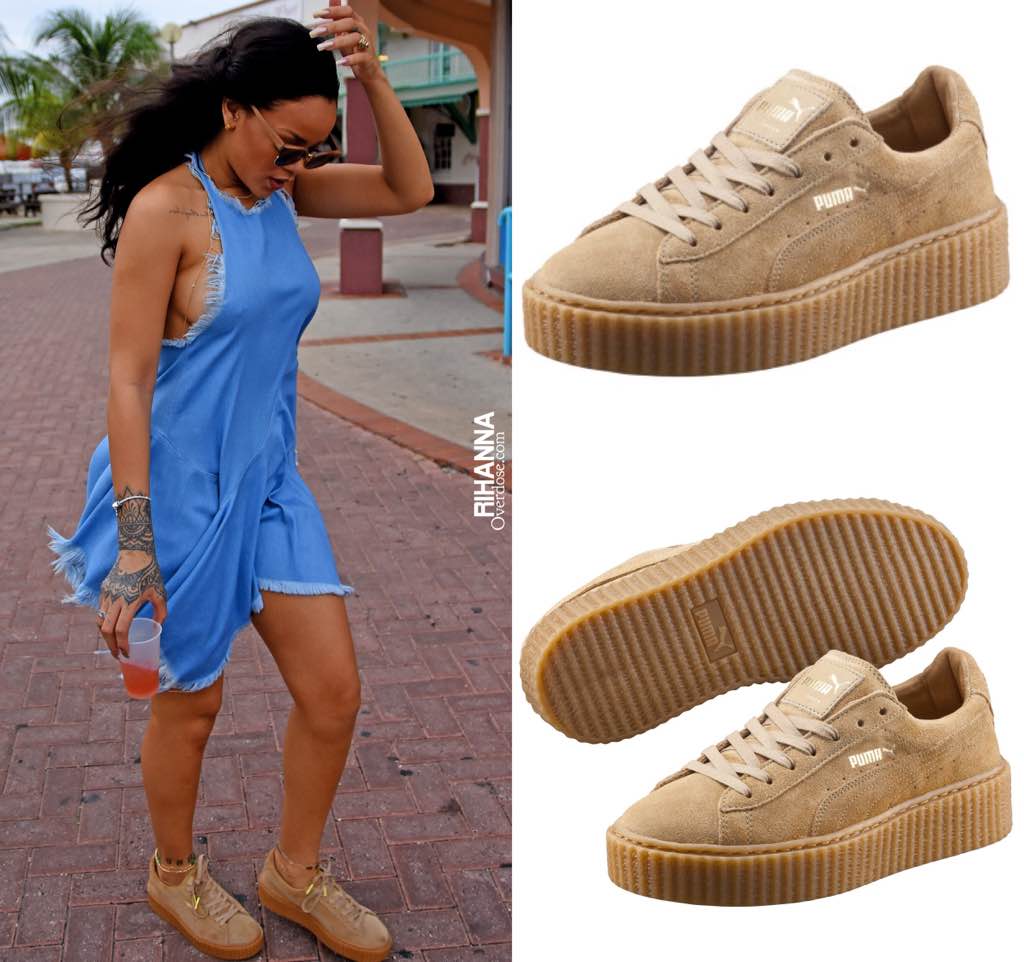 Rihanna's Puma Creeper has been released multiple times in numerous colorways and a handful of different materials including leather and suede, but there's still more in store for 2016's "Shoe Of The Year."
Images have been revealed of a new tan sueded Rihanna x Puma Fenty Cleated Creeper, which features a chunky boot-like outsole beneath the already bulky Creeper midsole. The kicks feature the familiar look of the original Rihanna x Puma Fenty Creeper, except this updated model is built on that platform style outsole.
The Cleated Creeper will reportedly make it's retail debut in two different colorways, including the sueded golden brown joint which utilizes leather detailing throughout the shoe. Additionally, Puma will be releasing an all-black colorway of the Rihanna x Puma Fenty Cleated Creeper. The kicks will be available on Thursday, August 31st at select Puma retailers, as well as online, at spots like Urban Outfitters, Saks Fifth Avenue, Titolo, Villa and of course, Puma.com.
Just like Rihanna's previous Puma Creeper collabs, we except these shoes to be released in a variety of different colorways after this week's launch, especially if they are as well received as the OG Creepers.
In addition to working with Rihanna, Puma has also partnered up with other artists and celebs this year including The Weeknd, Jay-Z and Kylie Jenner. Last week, The Weeknd officially launched his first Puma collab, the Puma Parallel, and the brand has also teamed with Jay-Z on a collaborative sneaker in honor of 4:44. Puma has also agreed to sponsor Jay's 4:44 tour, furthering their ties within the hip-hop community.