Entertainment
Secret Of The Dragon's Voice In 'Game Of Thrones' Revealed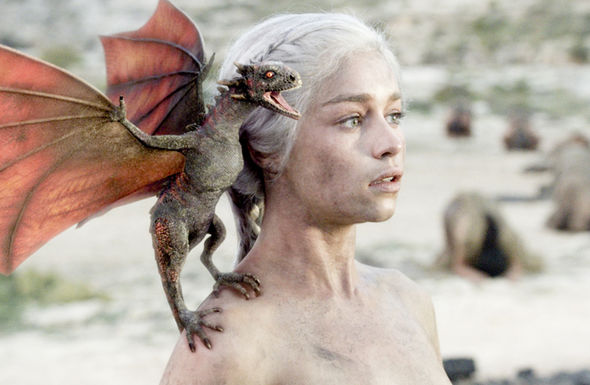 While a lot of sound effects for mythical creatures stem from screeching birds, insects and reptiles, Game of Thrones went down a different route.
Speaking to WNYC radio show Radiolab, Game of Thrones' sound designer Paula Fairfield revealed that the source for Drogon's "voice" in the show comes from a pair of giant tortoises mating.
I have sounds I might choose simply by certain personality traits that I might want to push forward," she said. "She named that dragon after Khal Drogo, her hot late husband, so Drogon is like her lover. He's whistling at her all the time, he's whistling at her butt and saying, 'Ooh baby.'"
"The groan of the male actually became, with some work and adjustments and stuff, the basis of Drogon's purr with [Daenerys]."
Speaking of giving the dragon's distinctive voices, Fairfield said it was a way to make audiences feel empathic towards the creatures.
"They're very powerful, they can be very scary, they can be very destructive," she said. "But what's kind of magical in Game of Thrones is that the intimate scenes also melt your heart and bring you closer to these characters that should be burning your face off
Speaking to Metro, he revealed a teaser about the last episode. "We're currently filming. I think the shoot goes on probably until next year," he told the site. "Even though there's only six episodes, there's a lot to shoot because it's the last one. We're going out with a bang."
He also revealed that he's surprised his character has lasted so long in Westeros. "I'm grateful and so is my mortgage," he joked. "In a way I'm surprised just because, just for a character to have that longevity in a show where characters get killed off so regularly."
"However [creators Dan Weiss and David Benioff] choose to end the show there's always going to be people who have their opinion about how the show should end," he said.
"I'd be surprised if people are disappointed because there's a lot of effort and love gone into this, and I think it's very satisfying. So hopefully everyone will agree."
Read more at http://www.nme.com/news/tv/game-of-thrones-dragon-voice-2202825#SOe3hAR5VeqfJo5c.99