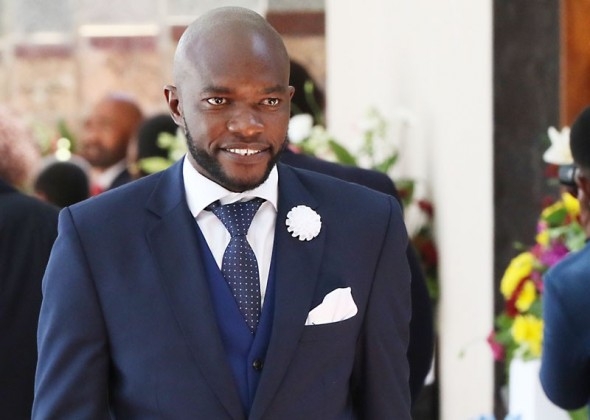 Cogratulation to the Gabs city mayor who has gotten engaged to his girlfriend Botho Dipatane.  The mayor has been a very busy man lately, celebrating his birthday among other things, but he did find time from his busy to 'get himself a birthday gift' by proposing to his girlfriend Botho Dipatane.
The two are said to have decided not to waste any time and they will be celebrating their wedding late this year.
He also celebrated his 33rd birthday this past weekend in a massive celebration at My Kind Of Place(MKOP) in Riverwalk. It was a strictly black tie event and revellers had to pay P100 at the entrance.
The major is preparing to host His next event, the Gaborone Mayor's Marathon which is slated for September 16th,  at the National Stadium and has already attracted a half a million sponsorship from giant retailer, Choppies. The marathon has three categories, the 42km, 10km and the 5km fun run. The winner of the main event will pocket P50, 000 and the tickets and application forms for the marathon are already on sale at all Choppies and Liqourama stores.