Sport
Township Rollers Are The 2018 Mascom Top 8 Champions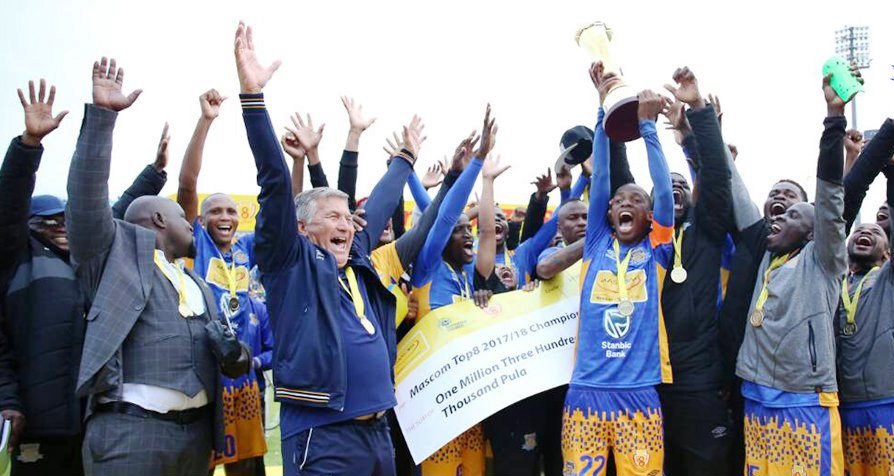 Township Rollers Are The 2018 Mascom Top 8 Champions
The happy people are happy again after winning their second Mascom Top 8 Cup  championship.
The bit Orapa United 4-2 at a fully packed Francistown Sports Complex yesterday. Popa Popa won the inaugural cup in 2012 and have been unsuccessful in three finals, the recent being against Orapa in 2016.
The match  started on a high note as  Lemponye Tshireletso scored for Rollers in the 10th minute. Ten minutes later Edwin Moalosi doubled Popa's advantage with a rather  header which trickled through keeper Mosimanegape Robert's legs. The first half ended with Rollers on two goals.
The contest was well over in the second half when newly signed striker Bogosi Nfila scored Rollers' third. It was soon 4-nill after defender Kaone Vanderwesthuizen rose highest to meet a flighted corner kick. The Ostriches did however make a final push in the dying minutes and were rewarded with two consolation goals from Omaatla Kebatho and Onkabetse Mankgatai. The spirited fight however came at a cost as Ronald Chikomo was shown red for dangerous play.
Township Rollers are currenntly preparing for their CAF match in Tanzania.