Features
Two Local Poets To Participate At The Teeside International Poetry Festival In The UK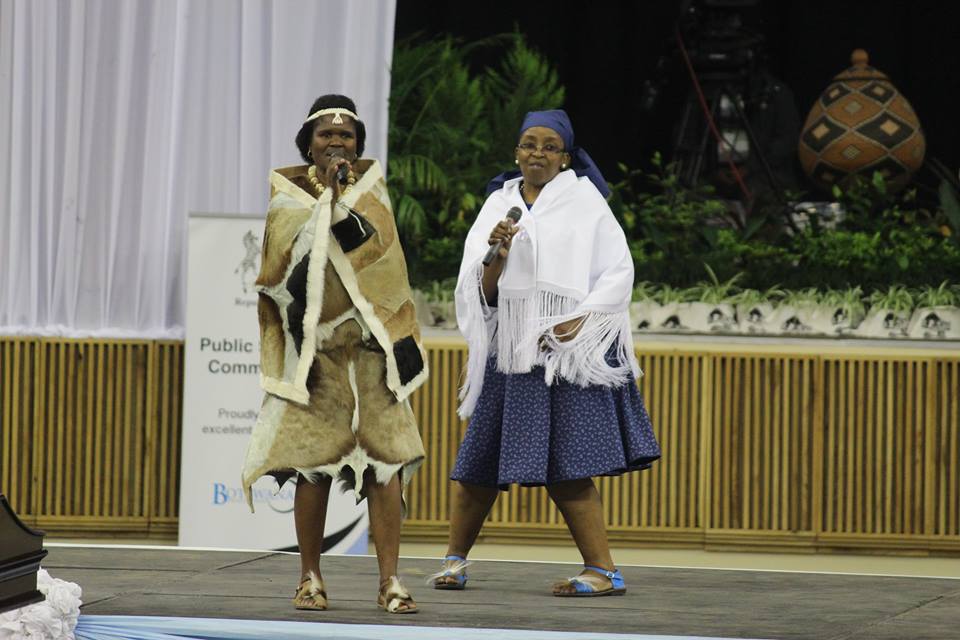 Two members of Maruping Poetry, Keabonye Bareeng and Eric Motswasele will take part in the Teesside International Poetry Festival (T-Junction) in the UK from April 25 – 29 2018.
The Setswana poetry specialists will engage in school workshops and reading amongst others.
Motswasele has told the media that they would make three appearances in the five-day event. "We will raise our flag high and promote Botswana culture in the process".
He said although their group is made of five people, they were chosen because their poetry is recited in Setswana language.
"We were chosen for culture exchange, hence the theme "Culture Matters". We will show other countries what Setswana traditional poetry is," he vowed, adding that their mission is to grow poetry in the Setswana vernacular.
The duo got their slot in the international festival after responding to a call for artists to apply.
"We will continue to seize opportunities like this," he said, adding that in the future they would like to host foreign poets for a cultural exchange in Botswana.
For her part, Bareeng said the trip to the UK is an opportunity for growth in a global village.
"We will brand the Republic and display its culture because our poetry is now more visible. In the past, only theatre groups and musicians were invited abroad, but now everything has changed for the better."
This year T-junction is celebrating Teesside's long international history by focusing on the poetry of travel and discovery, departure and arrival, emigration and immigration, longing and belonging.
Previous T-junction festivals brought to the Northeast poets from Cuba, Zimbabwe, Macedonia, France, Estonia, Serbia, Latvia, Pakistan, Bosnia, Finland, Palestine and Syria.
Besides the Maruping Poetry duo, this year's festival line-up includes Lev Rubenstein (Russia), Chawki Abdelamir (Iraq), Justyna Bargielska (Poland), Harry Man, Kalle Niinikangas (Finland), Margaret Williams, Aurelia Lassaque (France), Peter Adegbie (Nigeria), Chris Stewart, Bejan Matur (Turkey), Zoila Forss (Peru), Judi Sutherland, Amarjit Chandan (Punjab), Abdulkareem Kasid (Iraq), Francis Combes (France), Jo Heather, Gerður Kristný (Iceland) and Paul Summers.
Events include an Urdu-Punjabi musha'ara, the launch of a book of poems by Teesside primary school children, debates, writing-workshops in local colleges, book launches, poetry master-classes, readings at Sunderland, Teesside and Durham universities, and Middlesbrough's own legendary Electric Kook-Aid Cabaret.