Employment
Vacancy- Examination Invigilators Wanted At British Council Botswana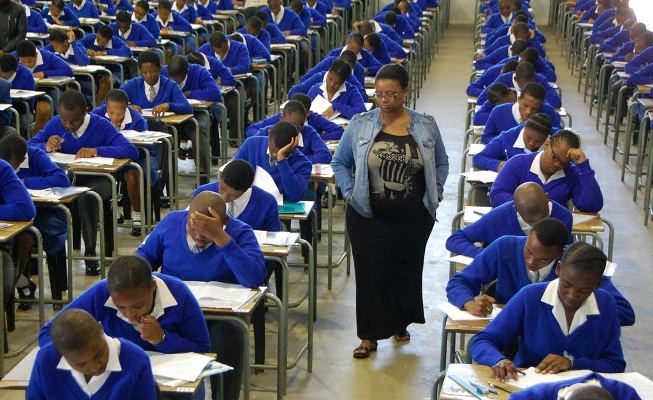 We are hiring!
Vacancy: Examinations Invigilator
Vacancy Description Location: Gaborone, Botswana/ Hourly paid/ Have the right to live and work in Botswana/ Criminal background checks are a must.
Closing date: 15 August 2017, 23:59 UK Time
Purpose of the Job
To ensure that any test administered by the British Council runs smoothly on the test day/s and that all assigned test day duties and standards are met
Responsibilities
Report promptly to test venue at agreed time. In case of any delays or if unable to get to the test venue, inform the appropriate test day or British Council Examinations Services staff in a timely manner. ·
Follow all relevant standards & procedures, based on training and reference materials provided by the British Council Examinations Services and the relevant Exam Boards. ·
Enable good customer flow by giving candidates clear direction and answering their enquiries. ·
Ensure that candidates follow the agreed exam procedures regarding the location and security of their belongings.
Conduct candidate entry, exit, identity checks and Test Day Photography procedures according to exam requirements.
Ensure special arrangements are provided as required. ·
Be familiar with the emergency procedures for the test day venue and ensure all venue staff are briefed accordingly.
Invigilate examinations to the standard required by the British Council Examinations Service and the relevant Exams Boards.
Actively monitor candidates during tests to make sure that there is no violation of test conditions.
Support the supervisor to ensure that candidates have a positive and consistent test day experience and a positive image of the British Council.
Ensure that the test day material is handled securely, confidentially and is accounted for in line with British Council and Exam Board requirements at all times. ·
Ensure that all test day records are completed and maintained accurately as required by British Council Examinations Services. Complete and maintain accurate records of exam assignments. Complete all reports, logs and claims accurately as required by British Council Examinations Services.
Follow all relevant guidelines and policies in the areas of: Data Protection, Child Protection, Health & Safety, Equal Opportunities and Diversity, and Anti-Fraud.
Report any incidents, emergencies or breaches of security to the appropriate British Council Examinations Services staff. ·
Work with the test day supervisor to promote and ensure the well-being of candidates at all time. In case of emergencies, follow correct procedures.
Experience and Qualifications
Diploma or any acceptable Higher Education equivalent
Basic computing skills
Closing Date: 15 August 2017; 23:59 UK time
Equal opportunities & Diversity:we are committed to equality of opportunity and positive action to promote it. We believe that our Equal Opportunities Policy and a Diversity Strategy help to ensure that there is no unjustified discrimination in the recruitment, retention, training and development of staff.
Child Protection: The British Council believe that all children have potential and that every child matters – everywhere in the world. The British Council affirms the position that all children have the right to be protected from all forms of abuse as set out in article 19, UNCRC, 1989
Click on the following link to access the application form
https://jobs.britishcouncil.org/…/examinations-invigilator-…