Employment
Vacancy- Network And Database Administrator Wanted At Botusafe Investments (Pty)Ltd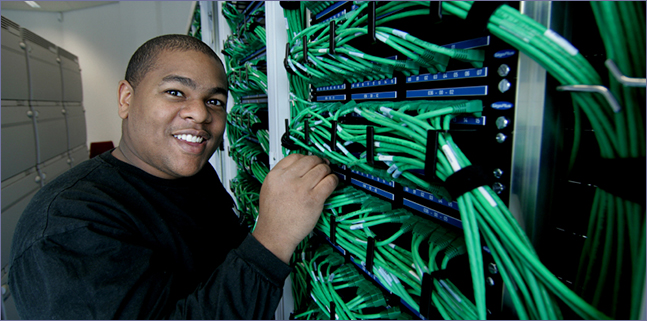 Job description
Are you a Network Administrator with the experience of designing, organizing, modifying, installing, and supporting an organization's networks, and network related components? If so, this Network role maybe for you.
As Network Administrator you will be responsible for the following:
Day-to-day management of the Network, Telephony and perimeter security environment and infrastructure to ensure the effective, smooth, timely, efficient and secure functioning of these services.
You will design, plan, direct, coordinate and continuously improve the operational support of services, ensuring you meet or exceed agreed service levels.
Installing and integrating new server hardware and applications
Keeping an eye out for needed updates
Support and administer Deduction System used by the third parties
Ensure network security and connectivity
Monitor network performance (availability, utilization, throughput, good put, and latency)
Set up user accounts, permissions and passwords
Resolve problems reported by end user
Specify system requirements and design solutions
Research and make recommendations on server system administration
To be considered for this role you will have;
Proven experience as a Network, System or Database Administrator ensuring the uninterrupted provisioning of network services within an organization for more than five years
Significant ICT Network experience with demonstrable experience with Cisco solutions
Experience of interfacing with the business and ensuring service levels are met
Experience in servers and databases
Experience effectively implementing change
Hands on experience in networking, routing and switching
Excellent knowledge of best practices around management, control, and monitoring of server infrastructure
Experience with databases
Ability to set up and configure server hardware
Familiarity with backup and recovery software and methodologies
Great at organizing, prioritizing and multitasking
BSc degree in Computer Science or related field
CCNA, ,Microsoft Accreditations are an added advantage
Closing date and application instructions
This Network Administrator role is offered at two years contract and is for an immediate start. If you have the skills and experience detailed above please apply now.
If you are interested in this job, please email your resume to [email protected]
Applications close on 31.08.2017
Location
Gaborone
Company
BOTUSAFE INVESTMENTS (Pty)Ltd