Employment
Vacancy-Team Leader Tellers-Industrial Branch Wanted At Standard Bank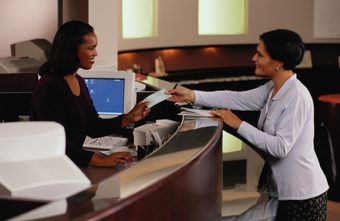 Team Leader Tellers-Industrial Branch – Standard Bank

Job Details

Customer Channels

Job Purpose

The purpose of the job is to:

To assess, understand and manage the risks associated with telling transactions, and other functions carried out by subordinates
Authorise encashments of cheques; withdrawals referred by tellers within personal limit and according to laid-down instructions.
Refer cheque, card and savings withdrawals over authorised limit
Provide an efficient service ensuring accuracy of transactions, and where possible identification of migration and sales opportunities.
Monitor tellers' productivity, service standards, quality and accuracy of work.
Key Responsibilities/Accountabilities

Key responsibilities include:

Assist in balancing of cash.
Monitor teller differences and ensure that laid down instructions are adhered to.
Scrutinise balance specifications.
Ensure cash summaries and indemnity forms are completed.
Attend to and scrutinise the locking away register.
Ensure that the frontline area presents a tidy, professional image to customers.
Distribute and read special alert circulars.
Update arrangements with companies and firms
Preferred Qualification and Experience

Preferred qualifications and experence include:

Business Related Degree
At least 2 years branch banking experience, with exposure to telling and customer service.
Institute of Bankers or related qualification would be an added advantage.
Knowledge/Technical Skills/Expertise

Technical Knowledge required is as follows:

Identify cross-selling and migration opportunities and sell products/services reactively.
Participate in tactical sales/marketing activities as required.