Features
What Do You Think Of This List Of BW Musicians To Look Out For, Compiled By OkayAfrica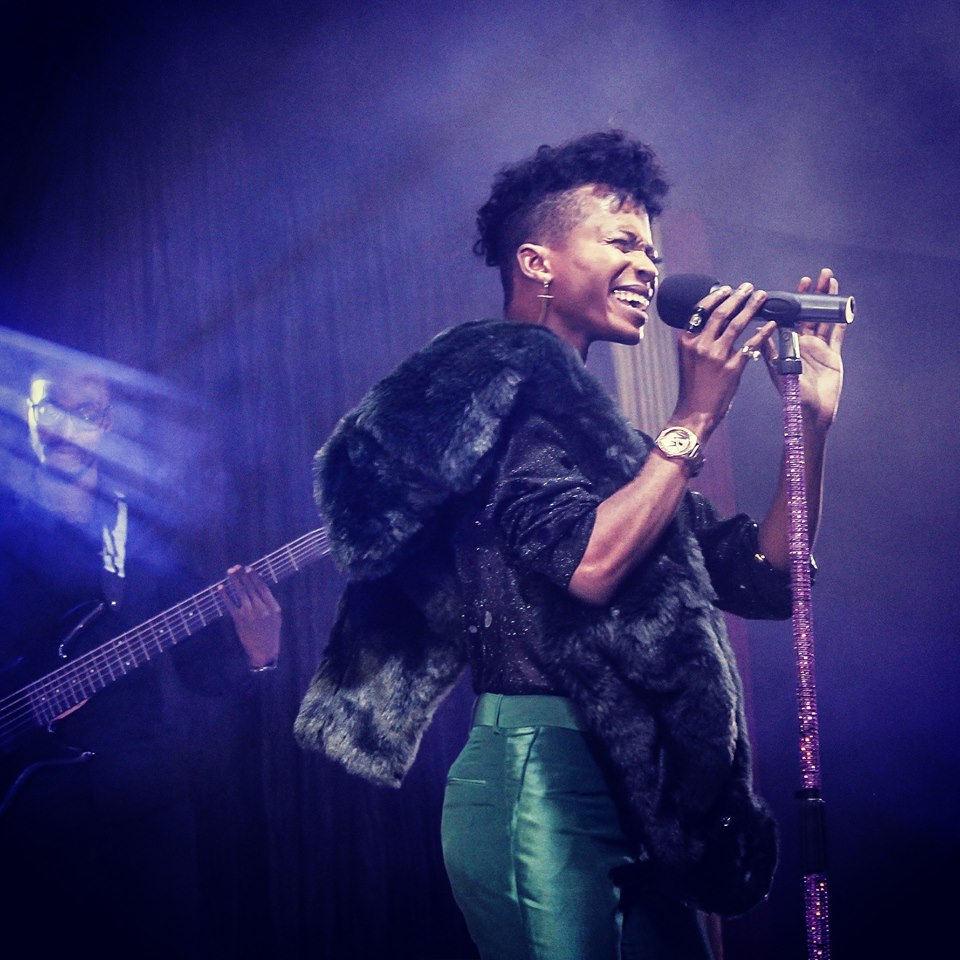 What Do You Think Of This List Of BW Musicians To Look Out For, Compiled By OkayAfrica
We have seen countless lists of people's favourite musicians and ones they consider the best. This time we have a list of 11 local artists you should look out for compiled by OkayAfrica.
Well, the list has some of the best artists in the country including ATI, Sasa Klaas, Yaw Bannerman and Mpho Sebina among others.
Check it out here;
Despite having no solid project out yet, Sasa has earned every right to define herself as Botswana's First Lady of Hip-Hop by going toe to toe with heavyweights such as Scar and Stagga, legends in their own right, on singles such as "A ke mo khandeng" and "The Commission,"The Commission," respectively. While controversy seems to follow her for one reason or another (usually due to her slew of famous and semi famous exes), so does success, it seems. 2018 will see her being a co-host alongside Phat Joe, on Highly Inappropriate with Phat Joe on Moja Love, all this before even reaching halfway through her 20s. I personally can't wait to see what the multi talented young lady does next.
Another artist to watch is Yaw Bannerman, the producer, songwriter and vocalist best known for his vocals on frequent collaborator Veezo's smash hit "Zaka." Yaw is originally of West African descent but grew up in Botswana and the YAMA-Award winning artist boasts a record of working with greats such as Gemini Major and Tshego. Word on the street is he also used to produce scores for South African movies before deciding to focus on his own vision. He just launched his album, Believing In The Feeling Is Right.
I can't tell you where the name 
Biscuithead
 comes from because the story changes every time I ask, but I can say this, while every young Black boy decided wants to be a successful rapper/producer before they even reach puberty, Biscuit did just that. His first official release, 
"Employee of the Month,"
 saw the Francistown native gain countrywide recognition before he was legally able to drink in certain countries, and the video proudly boasted brand-backing (shot at a Sefalana superstore) at a time when when no serious brand would touch a rapper with a 10-foot pole. One thing led to another and Biscuit disappeared from the scene for a while but has since re-appeared alongside
 King B
 for a track called "So Wild," proving he's not just a one hit wonder. There's a clarity to his return and new direction and if he doesn't walk away with an award or two next Awards season, I, as always, will blame the Illuminati.
Ammo Ski Mask is most popular for being the leader and founder of FADED Gang (formerly Freshmen ENT), the first crew to truly engage trap as a genre and lifestyle. His professionalism has been consistent since I met him, many moons ago and although FADED disbanded in early 2017 it doesn't seem to have put a real dampener on anything for him. I'm keen to see how he grows as a solo performer. His last show I attended, at the national museum, boasted a line up of artists across genres, including a live band, and I don't know if it was the wine or brandy combo but I vaguely recall crying as he shared the tale of losing his father and his pledge to look after his mother ever since (I know rappers say this all the time but I swear this time it was special). 2018 should be the year he crosses over and I honestly believe with his work ethic and talent he's bound to open new doors and avenues for not just Tswana artists, but African artists as well.
Where do I start? You know how Diamond Platnumz was big in his own country on a major scale before the rest of us even knew about him? So by the time we did it mattered, sure, but also not really? A.T.I is a superstar in Botswana from what seems to be a combination of media presence, mystery and actual talent. I need you guys to understand that he plays the media game so well this guy was once on the cover of a national newspaper talking about how he was a virgin and just masturbated. This was in 2015. Two years later he's released "Khiring Khorong," which I think my people are seriously considering making the national anthem, and the corporate gigs just keep on coming. Not bad for a guy who was once basically shunned by the whole country for wearing eyeliner and being labelled a Satanist as a result. But then again, celebrity status is fickle and so are consumers, so here we are.
Before he produced Nadia Nakai's "Naa Mean," he also produced "Makaveli" off Riky Rick's award-winning Family Values. He's a '90s baby (all the important people are now, aren't they?) and like most of us, is pretty adverse to talking to strangers so I'm not hopeful on seeing too many interviews with him, but that doesn't change that he'll still be one to watch this year. Or keep watching, if you peeped game early.
Truly, truly SoundCloud. April, as most people call her, has a beautiful voice and a combination of a jaded, rose-coloured glasses gaze when it comes to the entertainment industry. She's booked to perform at the classy Maitisong Jazz Festival this year and says she'll maybe release an EP around that time, but I personally make no promises on her behalf on that. She studied IT in Russia and currently somehow balances that and recording. Her musical output and progress this year will definitely depend on her temperament but the talent definitely exists, it's just up to her to show up and show out.
My intro to Mpho was through fellow neo-soul performer Thato Angie Chuma of Taola (check them out too) through a cover/mashup of Boom Shaka's "Lerato" and Erykah Badu's "Other Side of the Game." This was many moons ago and since then she's returned to the scene, having been studying in Malaysia, and started working with the legendary Favi. Her debut EP Neo (Meaning "Gift") has recently dropped and seems to be beautifully received by listeners. She's already working on a follow up EP and says she plans to go into dance and film one day, as well as producing. Her recently released "Black Butterfly" video was shot by Makere Tekisho, who's also shot Mafikizolo's "Khona" and Proverb's "Highly Blessed" as well as M.anifest and HHP's "Jigah."
Motswafere's a local legend in the making for several reasons. Firstly, he came out third in the country's biggest music competition, My Star. Second, he's absolutely gorgeous and an LGBT icon & activist in a time when the likes of FAKA and Mykki Blanco are thriving as well. And third, his performances are absolutely electrifying. Few Batswana seem to know this but he's been the only Motswana invited to appear on Coke Studio ZA, having been discovered by Dave Thompson, the former Sony Africa director who also discovered the likes of Lira, TKZee and Mpumi Dlamini, on Facebook. He's currently working on a debut album which will see him performing in French, English, Tswana, Zulu and Ndebele, and is apparently also willing and ready to sign (may he not be Fifi Coopered), so 2018 should be a year full of greats for this one.
Early last year this young lad released the notable Vibe Slow EP which finally, really introduced him to the country, but of course as these things go, those who knew, knew, and those who didn't, didn't. Despite a real lack of love from radio and Botswana's non-existent entertainment industry period, our boy kept pushing and along with his record label Bang! Gae, were the first artists from Botswana to perform at Swaziland's Hypnotik and have been invited back every year for the past 3 years or so, opening doors for some of the other artists from Bots to perform there. He's currently about to release the More Fuh Yah EP very soon so look out for that and we'll see what else he has in store for us this year.
Rak.0 is definitely another one to look out for and one of the acts to have graced the Hypnotik stage alongside Bang! Gae. 2018 should see him make his official intro on to the mainstream after piquing quite a bit of interest with his feature on the recently released "One Time."