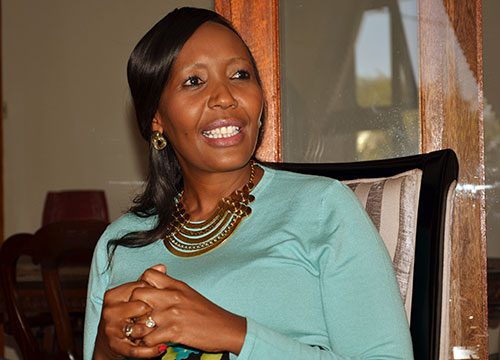 Dineo Saleshando who is wife to the experienced local politician Dumelang Saleshando has advised young women to stop putting so much pressure on themselves in pursuit of the proverbs 31 type of a woman.
WHERE WAS SHE SPEAKING
Saleshando was officiating at the young married women in Christ event in Gaborone 4th conference held under the theme "In all seasons, let God"
WHAT IS EXPECTED OF WOMEN
According to Saleshando, trustworthy, disciplined and compassion build a marriage and moreover a family. "Young women must that know that perfection can never be realized, make mistakes, learn most importantly grow into marriage,"she advised. She also noted that women must work hard because they are the pillars in their families, she added that men can not do it alone they need the support of their wives.
MARRIAGE SHOULD BE SHAKEN
According to the banker, every marriage should be shaken and it is how they respond to the shaking that builds or breaks the marriage. She said that for young women to enjoy their marriages they must identify battles that they must fight and ignore while they work on building them.
EMBRACE YOUR OWN IMPERFECTIONS
The experienced banker revealed that young women must own up to their perfections, she revealed that it has never been God's will to make women perfect and as such they must stop exhausting themselves to be perfect.