Sport
Zebras Releases Squad For The CHAN Games This Weekend Against Bafana Bafana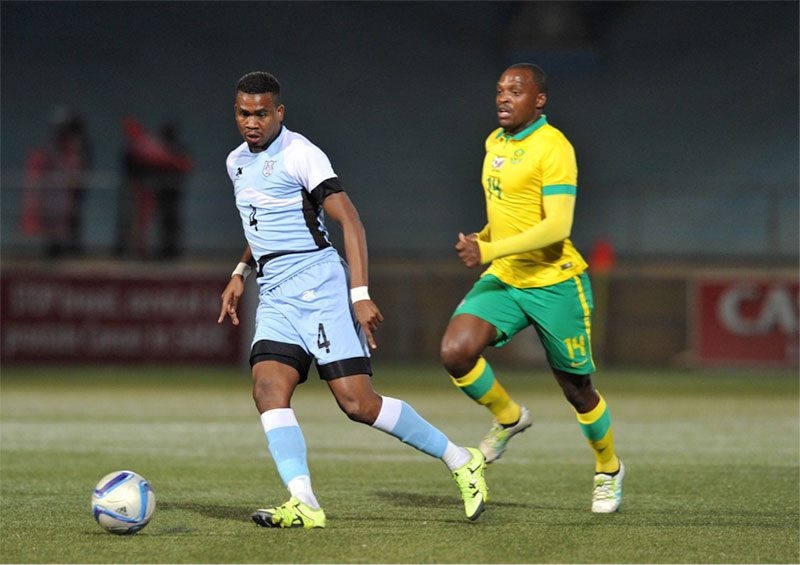 The national team has released the names of players who will be battling it out with South Africa's Bafana Bafana over the weekend at the Francistown Stadium.
Kabelo Seakanyeng of GU and the highly-rated Thabang Sesinyi' who is almost sure to leave Jwaneng Galaxy' has also been included' with much of the side that competed at the recently completed COSAFA Cup included.
Botswana squad:
Goalkeepers: Mwampule Masule (Township Rollers)' Anthony Gouws (Jwaneng Galaxy)' Michael James (Black Forest)' Goitseone Phoko (Gaborone United).
Defenders: Mosha Gaolaolwe' Simisane Mathumo' Bogosi Kaekwe (all Township Rollers)' Thabo Leinanyane (Jwaneng Galaxy)' Kaelo Kgaswane (Security Systems)' Onkabetse Seforo (BDF XI)' Letsweletse Leririma (Police XI).
Midfielders: Letlhogonolo Senwelo' Tapiwa Gadibolae (both Police XI)' Richard Legwaila (BDF XI)' Lemogang Maswena (Orapa United)' Lemponye Tshireletso (Township Rollers)' Thero Setsile (Jwaneng Galaxy)' Godiraone Modingwane (Morupule Wanderers)' Tumelo Mazebedi (Security Systems)' Thatayaone Kgamanyane (Black Forest).
Strikers: Thabang Sesinyi (Jwaneng Galaxy)' Tumisang Orebonye' Kabelo Seakanyeng (both Gaborone United)' Hendrick Moy (Police XI).
The game will start at 1530 hours.
Zebras have recently lost all their matches and also lost to South Africa late last month on a Cosafa cup game.
All the best to the Zebras, hopefully this time around they will play better especially now that they are under the leadership of local coach Major David Bright.