News
Trending
5 reasons why President Masisi must step down according to Saleshando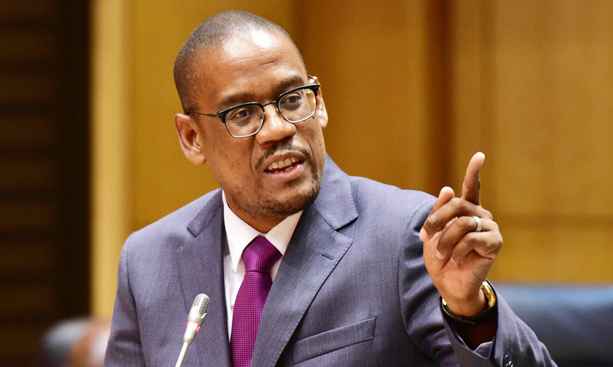 The Leader of Opposition (LOO) in the National Assembly of Botswana, Honourable Dumelang Saleshando, is still convinced that His Excellency President Mokgweetsi Eric Keabetswe Masisi is not the right man for the job.
This comes after the Motion of No Confidence in the Government was rejected by the ruling party legislators yesterday.
"The debate on the Motion of No Confidence came to a close yesterday and was defeated through a vote, as I had expected. I had no illusions that some in the BDP would me moved by the evidence presented in support of the motion.
I want to thank all those from the opposition benches who presented solid arguments on why President Masisi is a danger to Botswana. We have sounded the warning bell and the nation is better informed on the risks we face on account of a deceptive President.
I also want to congratulate the BDP MPs who participated in the debates. None of them tried to oppose the facts presented, but resorted to a time-tested strategy of resorting to noisy but irrelevant debates when cornered in a debate. As a result, the truth remains shining clear and unchallenged." Saleshando said through his Facebook post.
Maun West Member of Parliament believes President Masisi should step down from the top seat because;
President Masisi is driven by self interest and not national interest
President Masisi is not committed to rule of law and abuses state institutions
Corruption has become more entrenched under President Masisi
The President has targeted the Judiciary as a tool for advancing his political interests
The mismanaged response to Covid demonstrates the true character of the President
Honourable Saleshando's motion sought "That the National Assembly of Botswana in accordance with Section 92 of the Constitution of Botswana declares that it has no confidence in the Government of Botswana." Nineteen (19) legislators voted for, while Forty-five (45) voted against the motion.
Section Ninety-two (92) of the Constitution of Botswana stipulates that, "If the National Assembly at any time passes a resolution supported by a majority of all the Members of the Assembly who are entitled to vote declaring that it has no confidence in the Government of Botswana, Parliament shall stand dissolved on the fourth day following the day on which such resolution was passed, unless the President earlier resigns his office or dissolves Parliament."