Lifestyle
10 Tricks To Get The Most Of Your Lipstick.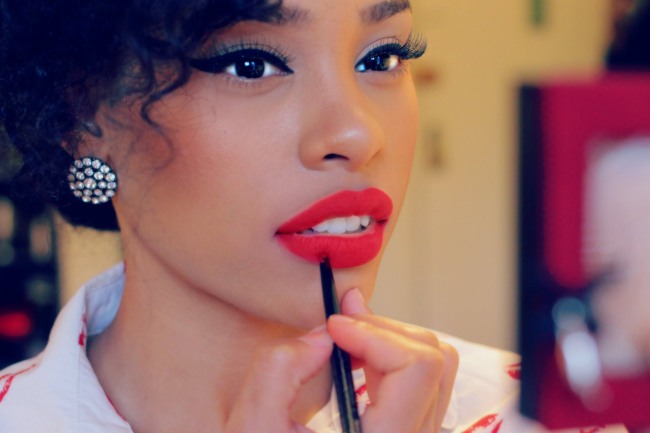 Lip stick is a timeless beauty make up accessory that women have been wearing for years. Lip color is back in a big way, but deciding when to wear it can be tricky, not to mention the challenge of choosing a color. Lipstick application also can be tricky at times because if you do it a rush you can easily get in on your chin, teeth or some other place lipstick clearly doesn't belong. The following tips will help you get it right when you colour those lips.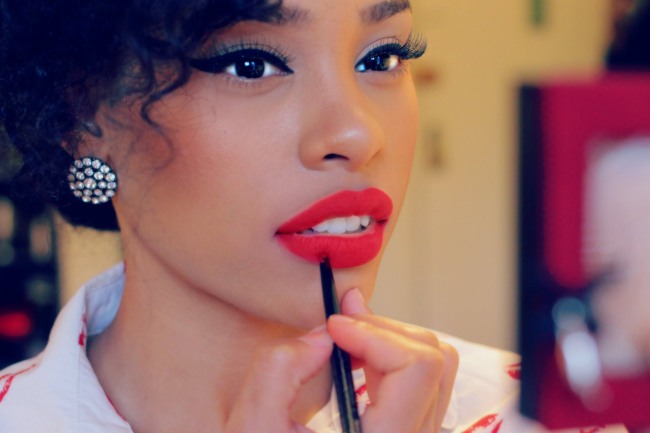 1. Pick A Lipstick.
The first tip on applying lipstick is actually to pick a good lipstick. Get to know your lips and what formulations look good on you. You might like the look of matte lipsticks but it might not always look all that great on you.
2. Make Lipstick Last.
To keep your color in place, fill the entire lip with neutral pencil before applying lipstick. If necessary, roll the tip in the palm of your hand to warm it up and prevent hard lines.
3. Light 'Em Up.
While we're pretty much through on how to apply lipstick flawlessly, there are a few other steps you can take to ensure your lips are looking lovely. Apply a highlighter or even a creamy concealer or white pencil liner to add some brightness and definition to your face and lips
4. Color Inside The Lines.
Now that you've got your favorite lip shade and formula picked out and you've lined your lips, the next lipstick tip is to apply your lipstick! Using a lipstick brush can help you achieve a flawless application and it also helps lipstick to last longer!
5. Shape Lips Sans Liner.
Give the illusion of two perfect peaks without lining lips: Just dab concealer in the groove at the center of your upper lip and blend well.
6. Use Powder For The Perfect Nude Lip.
Start with a pale pink shade, then dust translucent powder on top for a matte effect. It's a powdered lip look that stars like Drew Barrymore always have on.
7. Prime Lips For Spot-On Color.
If you really like the way a lipstick color looks in the tube, prime lips with a touch of foundation before applying; that way, you start with a blank canvas. The result will be similar to what you see in the package.
8. Make Your Own Stain.
Turn any lipstick into a durable stain by blotting, reapplying, then blotting again to remove excess oils. Blot with lint-free blotting paper rather than tissue for a more natural, long-lasting look.
9. Pair It With Liquid Liner.
Apply a sweep of liquid liner and a rich lip, and you're ready for a night out. You can try your pinks and reds with purple and blue undertones.
10. Don't Smoosh.
Avoid smooshing or rubbing your lips together after you apply lipstick. Probably you want to blend it all together but it's not the most efficient or tidy way to do so. Keep a small lipstick brush on hand for touch-ups or just apply it straight from the tube and try your best to avoid smooshing your lips together for a flawless lipstick finish!