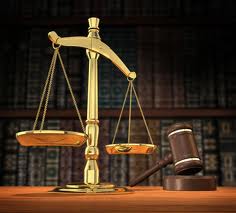 Often a time you would hear them saying, 'I am forming a business, a company or I am thinking of entering into a partnership with so and so'. These are terms widely abused as we tend to use them loosely along the corridors.  How many of us really know more than just throwing the terms around? The writer, thus decided she shall not shut her eyes to the obvious, and will endeavour to shed some light on some of these concepts.
WHAT IS BUSINESS LAW?
Business law, also, commonly known as commercial law refers to the body of laws that apply to the rights, relations and conduct of parties involved in commerce, trade and sales. Simply, put, it is the law that applies to business entities such as partnerships, corporations and sole proprietorships.
Now suppose after pondering on the formation of a company for a while, what else do you need to know?
THE BOTSWANA COMPANIES ACT, 2007
In Botswana all the laws regulating commerce are found in a single, bulky document. This document is known as the Companies Act. This should be your bible, for it contains all truth you need to know about any business entity.  It has been hailed for being a comprehensive and modern document when compared with Acts from other jurisdictions.
FORMATION OF A COMPANY:
Now that we aware of the Companies Act lets visit a few provisions and examine what it has to say about the commonly abused term "company".  In so doing attention shall be shifted to section 19 of the said Act.


 Essential requirements and types of company
A company shall have:
-a name;
-one or more shares in the case of a company limited by shares;
– one or more members in the case of a close company or a company limited by guarantee;
– one or more directors in the case of a private company and two or more directors in the case of a public company; and
– a secretary in the case of all companies other than a close company and an accounting officer in the case of a close company.
NOTE: From the foregoing, how many of us are compliant with the above provision?  In many instances, we play all these roles, we are the directors, accountants and secretaries of our companies simultaneously. Hence there is a lot of overlapping of roles and consequently inconsistencies with the spirit and intent of the Act.
TYPES OF COMPANIES
A company shall be: – a company limited by shares;
– a close company; or
-a company limited by guarantee.
 QUESTION: do you know what type of company you engaged in? is it possible to  classify it in any of the aforementioned categories?
Moreover, every company limited by shares or by guarantee shall be either a private company or a public company. Every company limited by shares or by guarantee shall be a public company unless it is stated in its application for incorporation or its constitution that it is a private company.

WHO HAS THE RIGHT TO APPLY FOR REGISTRATION?
Section 20 is clear on this one. It provides that any person may, either alone or together with another person, apply for the registration of a company under the Companies Act.
The writer can only hope that the above piece of information has aroused a certain desire to learn more on business law. My advice, to quench the desire, look into what I termed the "bible in business law", the Companies Act.  We should cultivate and promote a reading culture, for you can only know as much as you read.  This is also biblical, Hosea 4:6 says, "My people are destroyed for lack of knowledge." What was it that Israel did not know, and why was that lack of knowledge so dangerous? And what is it that you don't know, and how is it impacting you and detracting from you?
PREPARED BY: KUDA TSHIAMO[1]
---
[1] L.L.M CANDIDATE ( INTERNATIONAL TRADE AND INVESTMENT LAW, UNIVERSITY OF PRETORIA, POST-GRADUATE CERTIFICATE IN ADVANCED TAXATION ( BOTSWANA ACCOUNTANCY COLLEGE), BACHELOR OF LAWS ( UNIVERSITY OF BOTSWANA), LEGAL RESEARCH ASSISTANT ( TRI-AFRICAN ADVISORY SERVICES) , ATTORNEY AT LAW (ADMITTED TO PRACTICE IN THE COURTS OF BOTSWANA), EXECUTIVE MEMBER OF BOTSWANA YOUTH ENTREPRENEURS (BYE).