News
Trending
Cabinet slam Saleshando's motion of no confidence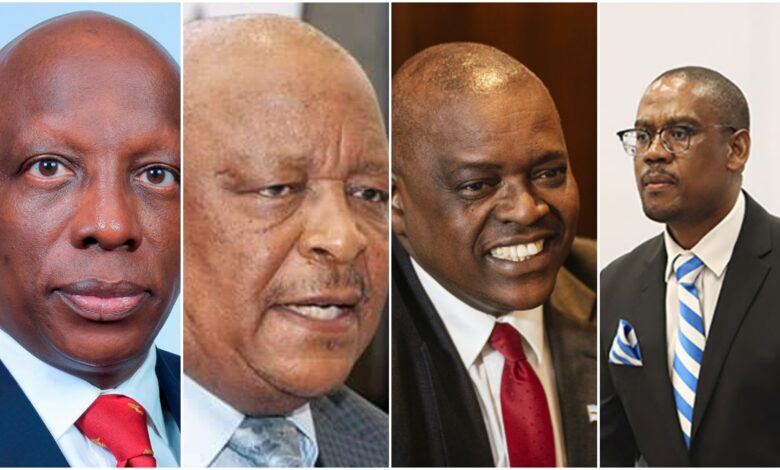 Botswana Democratic Party legislators, led by the cabinet have lambasted the Leader of Opposition's motion of no confidence against His Excellency the President Mokgweetsi Eric Keabetswe Masisi.
Debating the motion, the Minister of Presidential Affairs and Public Administration, Honourable Kabo Morwaeng accused the opposition of being a failure. Morwaeng says the opposition has not only failed to win state power, but has failed before in a motion like this before the general elections. The Minister says what the opposition is doing is taking advantage of the laws to waste time.
"If you have given up, give up on your own and resign as the opposition, indicating that you can't manage as the opposition. We do not doubt ourselves as the government, we do not doubt ourselves as the BDP, we know what we have done. Batswana can see what we are able to do for them, in that regard, if you have no hope in what you can do, give up on your own Honourable Saleshando, do not ask us to help you to resign." bashed Minister Morwaeng.
Presenting his motion of no confidence aimed at President Masisi, the Leader of Opposition, who is also the Member of Parliament for Maun West said the President is failing to lead, and as such the opposition has lost hope in him, and as such they want him to resign.
"We are now on the third Director of Health Services under President Masisi's government." lambasted Saleshando. "We have a monster in front of us, not a government" he added.
Another Cabinet member, Honourable Eric Molale, the Minister of Local Government and Rural Development accused the opposition of trying to take a shortcut to mould a government.
"There is nothing that can be said in relation to President Masisi's government failing, and that Batswana no longer have hope on it. That is not how we do things. Let us wait for 2024. Shortcut is not necessary in moulding the government. It is not at all necessary! I do not believe there is anyone of opposition in my constituency who sent you to table this motion. You are just fighting your own battles of hatred in parliament. If you do not like President Masisi, let him rule, you will campaign in 2024 for Batswana to vote for you to rule."said Minister Molale.
Meanwhile, the motion of no confidence debate has been extended to next Friday.