Education
Change Of Programs; Attention UB and BAC Students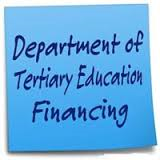 PUBLIC NOTICE
CHANGE OF PROGRAMME
UB & BCA STUDENTS
Students who are requesting for a change of program of study or/ and institution of study should submit a request letter with the following supporting documents;
New admission letter
Complete academic transcript.
Students who have obtained FD or FE in the May/June 2015 examinations are not covered by this notice. They will have to wait for the 2016/2017 re-sponsorship cycle.
UB Students submit to Mr. Nkarabang office 77 Contact 3719417
BCA Students submit to Ms. Letsholo office 77 Contact 3719417
You will get your response in 10-working days.
Thank you
For enquiries contact us on the following numbers:
√ 3719434
√ 3719448
√ 3719338
OR Switchboard
√ 3164023
√ 3719334