News
Trending
D-Day for robbers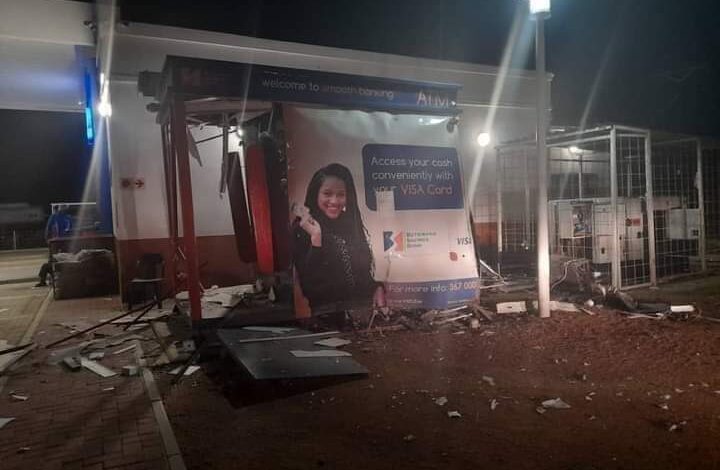 It would seem yesterday was a day the robbers had agreed upon to make their mark with major heists.
Just when the nation was still in shock after witnessing daylight robbery of a Cash In Transit van at Turn Right Mall, a few hours later another gunpoint robbery happened at Gaborone Station Mall. As if that was not enough, another burglary got staged at Bokaa village, about Forty kilometers (40km) from Gaborone.
The reports from Bokaa has it that a loud bang was heard early morning around 02:30hrs. The loud bang turned out to be robbers blowing up an Automatic Teller Machine (ATM) at Bokaa Engen Filling Station along A1 road.
It has since been confirmed that the thieves got away undisclosed sum of money, while the plunderers are yet to be apprehended.
The heist happens a few kilometers away from the home village of one of the suspected Cash In Transit van robbers, Mothusi Alfred Matomela, who was arrested yesterday. Before detention, Matomela of Mochudi was wanted by Botswana Police Service for a similar crime.
Of the three (3) robberies that happened within the last Twenty-four hours (24hrs), Bokaa burglars remain the only ones yet to be arrested.
After the successful arrest of Turn Right Mall robbers, Botswana Police Service announced the apprehension of Gaborone Station Mall thieves.
According to Botswana Police Service, the suspects stormed the shop at gun point and attacked the shop owner before fleeing the scene in a Honda Fit upon police response, which they later dumped near Orapa House.
"During the pursuit, one of the suspects was shot and wounded and the police managed to arrest the other three suspects while the other one is still at large. A hand gun was recovered from one of the suspects. The suspects are believed to have been involved in yet another armed robbery incident earlier on in which a 31-year-old woman was robbed of her handbag by three men armed with knives using the same vehicle. The handbag has since been recovered from the same vehicle." Botswana Police Service Public Relations Officer, Assistant Commissioner Dipheko Motube revealed.