News
Trending
"Has the SOE helped the nation or them?" – UDC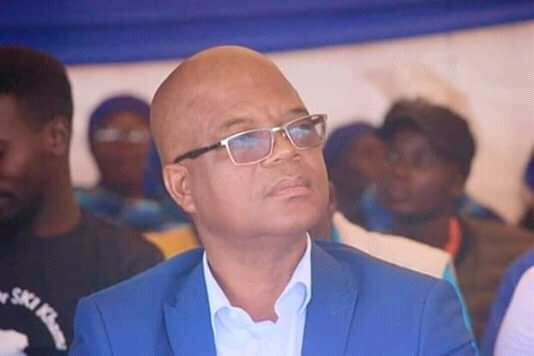 The Opposition coalition, the Umbrella for Democratic Change has accused the government of misuse and embezzlement of public funds during the just ended State of Public Emergency (SOE). The UDC feels that the SOE has not achieved what was intended, but only benefitted a few rather than the many.
Close to two years later, almost everything is still the same in the health and economic sectors according to the UDC. Instead, only corruption has escalated under the almost two year long SOE. "The BDP government argued that its introduction will help it build capacity of the health sector, protect jobs, feed the people, procure vaccines quickly etc. As we had warned, it was used to create a veil behind which looting took place. The pockets of the highly connected were lined up." Head of Communications for UDC, Moeti Mohwasa charged. According to Mohwasa, corruption has happened and there is nothing to be done as Botswana "lacks independent structures that can stare down obdurate political actors and their associates who abuse state resources."
Since the beginning of the SOE eighteen (18) months back, Two hundred and Forty-five thousand, Five hundred and Fifty-nine (245 559) has been fully vaccinated, while Four hundred and Forty-four, Four hundred and Forty-two (444 442) received the first jab only. These figures are out of an estimated One point Fifty-three million (1.53 million) eligible people. However, the UDC feels these figures are too low. According to the UDC, if most people were vaccinated, it would have made it possible to open the economy without any significant threats.
According to the UDC, "ensuring public participation and involvement invokes buy in and responsibility on the side of the citizenry" hence the party calls for the ammendment of the Public Health Act to deal with COVID-19. "The amendment as we proposed, would be better placed to deal with the COVID-19 or any other pandemic that may arise. Last years first emergency sitting of Parliament following the global outbreak of COVID-19, should have been used to strengthen the Act rather than endorse the SOE. Strengthening the Act would ensure that decision making is professional but not political. It would create a situation where we do not have formalised corruption under the guise of SOE." Mohwasa explained.
Looking back to what has been achieved through the SOE, the UDC sees nothing but corruption, and failure, " Its response to the pandemic has been embarrassing, uninspiring, disjointed and unconvincing. The begging question is, has the SOE helped the nation or them? The truth is, it has caused so much devastation to the economy. Government failed to come up with adequate programmes to help the SMMEs and the economically vulnerable during the period." Mohwasa lambasted.