News
Private labs to take over COVID-19 testing at ports of entry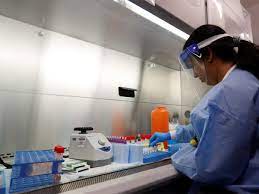 In an attempt to empower the private sector and allow Government resources to be channeled to other needs, the Ministry of Health and Wellness has extended COVID-19 testing at ports of entry, to private laboratories.
Although the disease burden in the country has been going down drastically in the recent past, which has seen both COVID-19 morbidity and mortality on a consistent downward trend, the ministry believes that all efforts should still be made to avert the importation of the disease and new variants into the country.
In order to achieve this, the ministry has decided to leave COVID-19 testing at all ports of entry to private laboratories. Private laboratories have so far shown that they have the capacity to do so and have been very helpful in helping augment Government efforts to test people for COVID-19.
Creating space for them to test at ports of entry will therefore, not only empower them, but will also allow the ministry to focus on other urgent health needs of the country. This initiative is also part of the Government of Botswana's Public Private Partnership (PPP) initiative, which can go a long way in fostering economic growth and empowering citizen companies, in the process ensuring that people receive critical health services.
District Health Management Teams (DHMTs) across the country, stand ready to support and facilitate private laboratories to set up and start providing testing services at ports of entry. The ministry expects private laboratories to conduct this business with more efficiency and release results timeously. Although the ministry had a standard testing fee of P500.00 at ports of entry, private labs may have varying competitive fees.
Only private laboratories that have been approved by the National Health Laboratory (NHL) will be allowed to take part in this exercise. The initiative takes effect immediately.