News
Trending
UDC call for Uganda Election re-run amid intimidation reports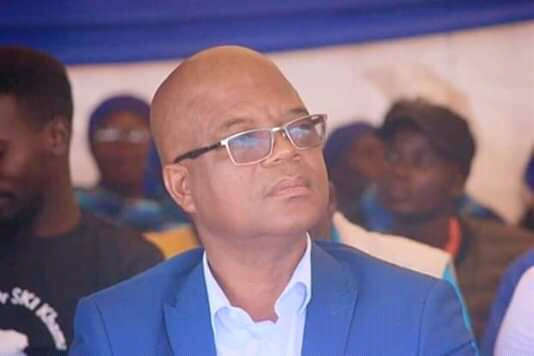 Uganda has gone to the polls, and once again, for the sixth time in a row Yoweri Museveni has won the presidential elections. Museveni is one of the longest serving presidents in Africa with thirty-five (35) years in power- since the 1986 armed uprising. Meanwhile, his challenger Robert Kyagulanyi Ssentamu, a singer-turned-politician and a businessman popularly known by his stage name Bobi Wine has expressed foul over the elections.
Museveni has been accused of being a dictator and oppressing or intimidating his opponents in the former elections, this time it was no different. The leader of the National Unity Platform (NUP), and a disgruntled presidential candidate Bobi Wine pointed out that he and his supporters has been facing intimidation and abuse at the hands of the armed forces. He said it has been five (5) days now since he and his wife has been put under house arrest for unknown reasons, he expressed that they are not allowed to go out even to buy food, while people are denied entry to visit him. "This afternoon, the US ambassador to Uganda made an effort to visit me but was turned away from my gate by the soldiers who have held me and my wife captive for the past five days." "Everyone including media and my party officials are restricted from accessing me. @ZaakeFrancis was arrested outside my gate as he made his way to my house, he was badly beaten by soldiers. He is now in Rubaga hospital." he said through his social media platforms.
There has also been reports of complete internet shut down during the counting process, further Bobi Wine and wife's phones were reported to have been blocked from making calls. Moreover, it is said that the military and the police raided NUP offices recently and put the place under a lockdown.
Amid all the conspiracies, Bobi Wine had this to say while speaking under house arrest, "The main motivation for us to keep doing what we are doing in the face of all this intimidation is because what we are doing is moral, and what we are doing is right. We are fighting for our rights. We are doing this morally, we are doing this legally. We are doing this non-violently. And we know that while we have the luxury of being detained in our own home, many of our colleagues are in unknown detention. Our entire campaign team is in prison, they are being charged with trumped up cases, while others are on the run. That alone keeps us going, knowing that by getting freedom for ourselves, we will be getting freedom for everyone else."
In their response, the reports have it that the military spokesperson says that he sent his men to Bobi Wine's residence to protect him. Meanwhile Museveni rejected election fraud cases describing election as likely to be "the most cheating-free election" in the country's history.
Electoral Commission declared Museveni a winner with 58.64% against Bobi Wine's 34.83% – Museveni garnered 5.85 million while Bobi Wine accumulated 3.48 million votes.
Botswana's Umbrella for Democratic Change (UDC) has however condemned the elections and calling for a re-run as they are of the view that they were not free and fair. A press release by UDC head of communications Moeti Mohwasa revealed, "The UDC strongly condemns the Museveni regime for its actions and holds the position that the elections were not free and fair. There should be a re-run of the elections which should be overseen by a truly independent body with all the contestants allowed unhindered campaigns. The body that oversaw the Ugandan elections should be disbanded."
The UDC expressed a concern over what they term as the death of free and fair elections as they say it leads to people losing confidence in the electoral process which they say may lead to instability and uprising.