News
𝐁𝐔𝐋𝐋 𝐃𝐎𝐍𝐀𝐓𝐈𝐎𝐍 𝐂𝐎𝐍𝐓𝐈𝐍𝐔𝐄𝐒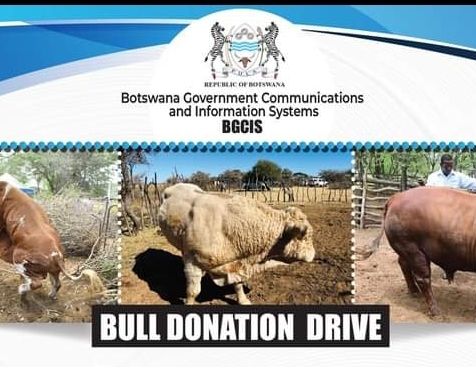 In April 2022, His Excellency the President Dr Mokgweetsi Eric Keabetswe Masisi started a bull donation initiative which will be rolled out country-wide. The aim is to donate one pedigree bull per constituency.
The purpose of the initiative is to improve cattle genetics to increase cattle herds, improve productivity and develop effective value chains to better the lives of Batswana.
The selection criteria for beneficiaries is formulated by the Ministry of Agriculture. It focuses on farmers who have shown the capacity to use digital technology in the production system and evidence of supporting natural clusters with many beneficiaries and good management of cattle posts and farms.
President Masisi will continue with the initiative this afternoon by donating a bull to one of the farmers in the Boteti Constituency.